¡Gracias por ponerte en contacto con nosotros!&nbsp
En breve recibiras respuesta.
Haz tu reserva
Reservar
Teléfono
es
Galería de imágenes
Galería de imágenes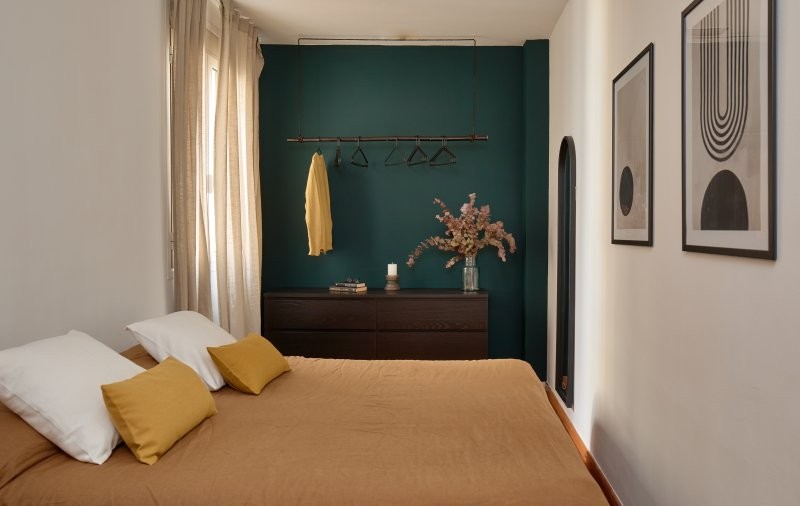 Galería de imágenes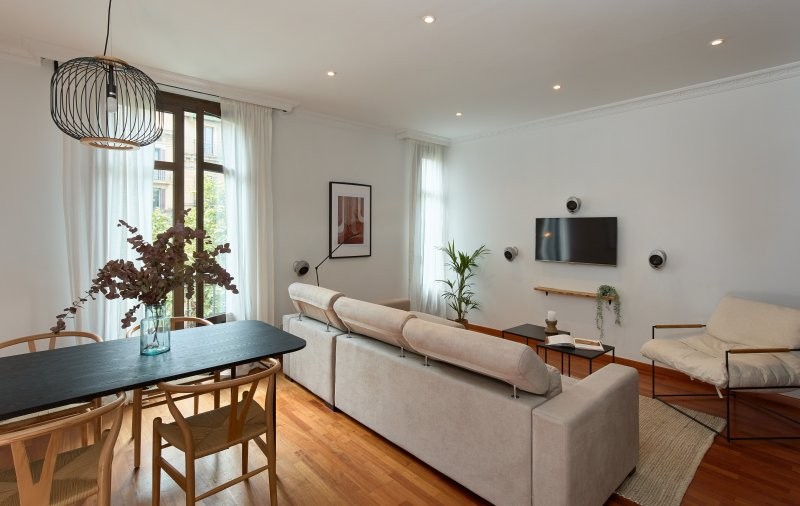 Galería de imágenes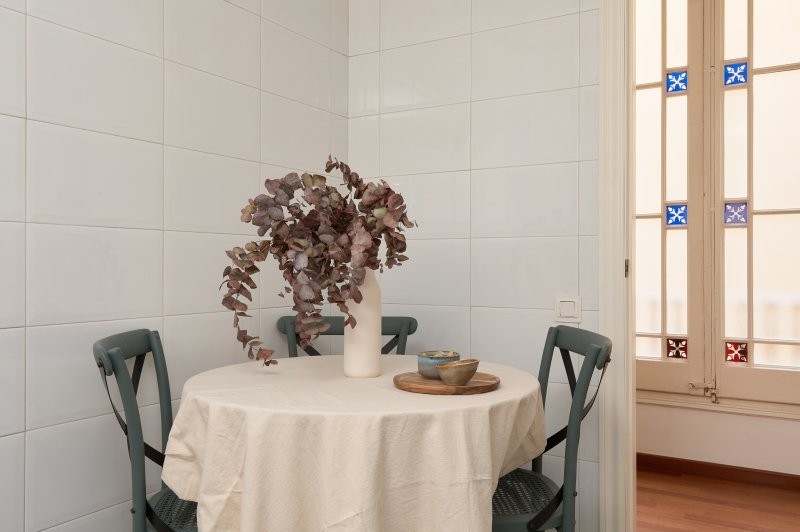 Galería de imágenes
Galería de imágenes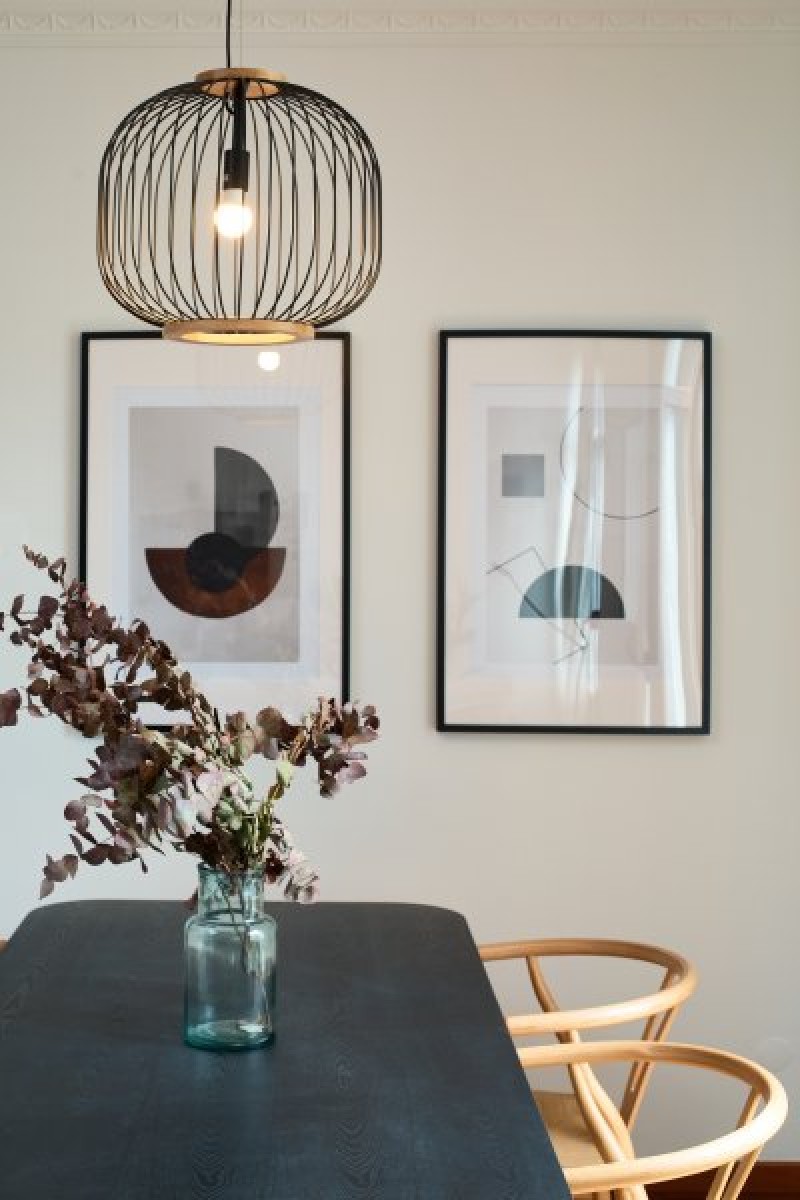 Galería de imágenes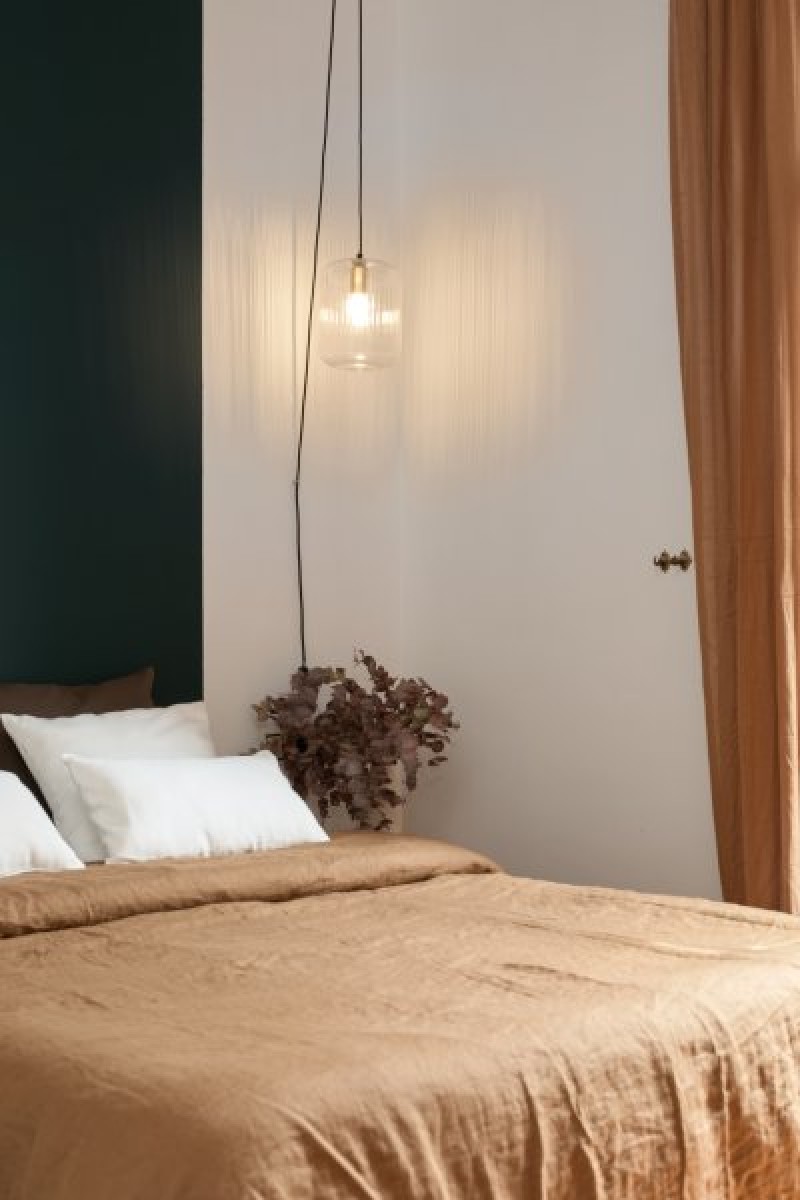 Galería de imágenes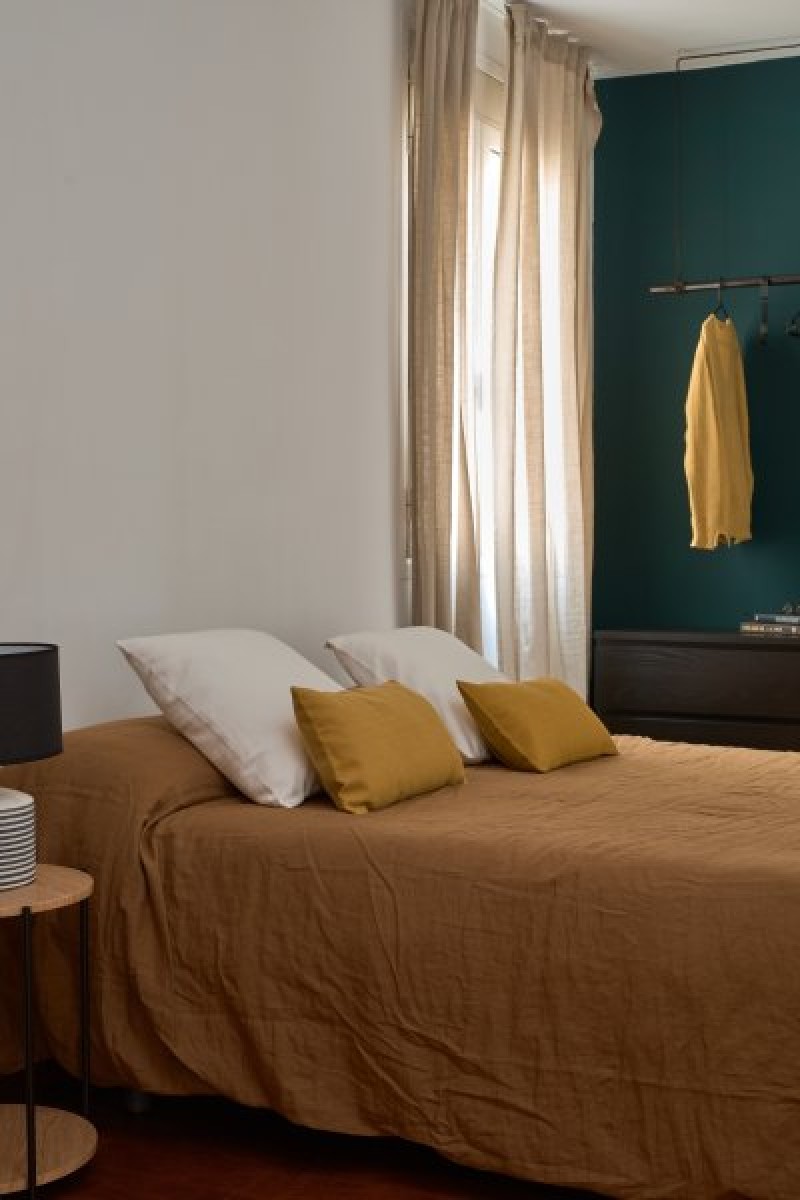 Galería de imágenes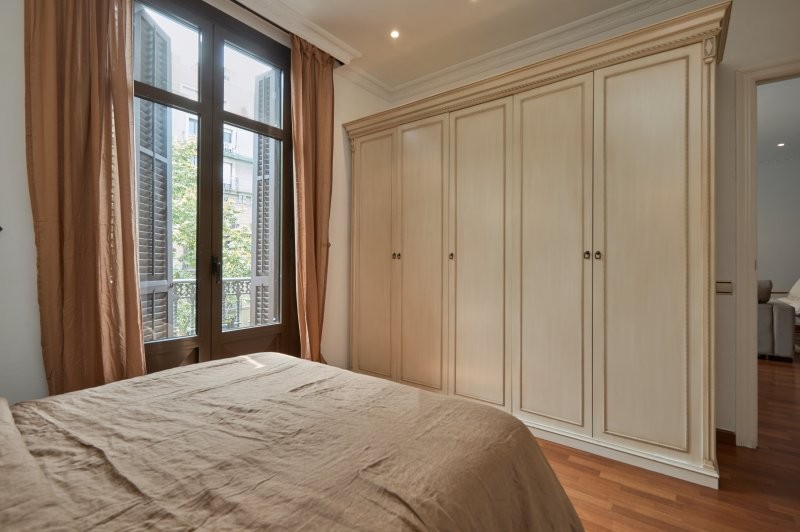 Galería de imágenes
Galería de imágenes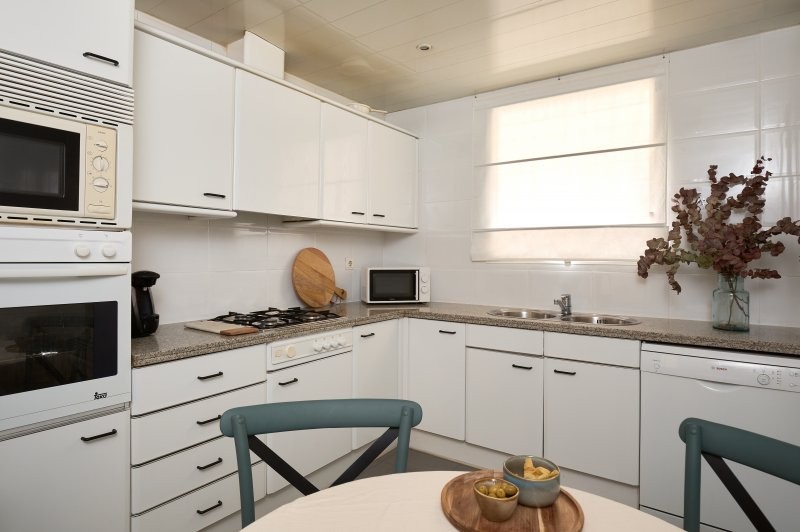 Galería de imágenes
Galería de imágenes
Galería de imágenes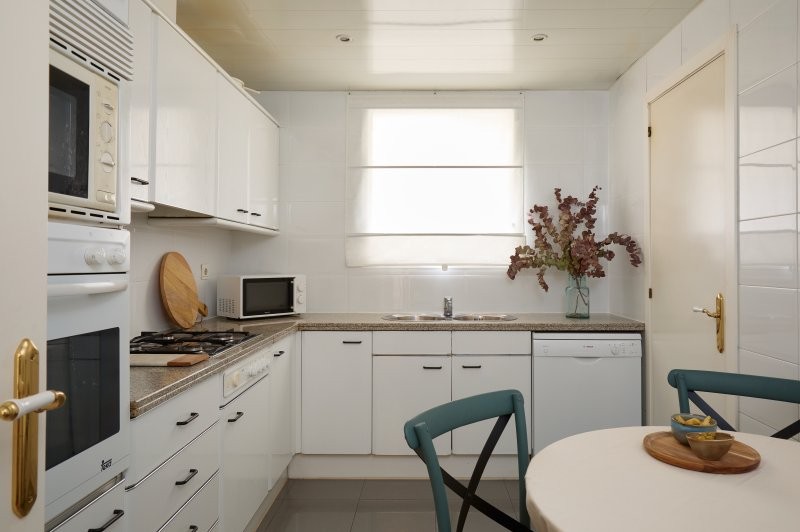 Galería de imágenes
Galería de imágenes
Galería de imágenes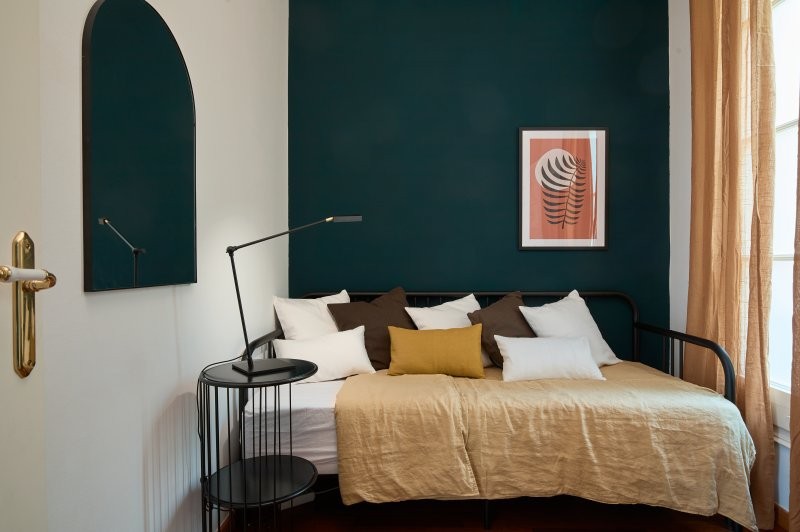 Galería de imágenes
Galería de imágenes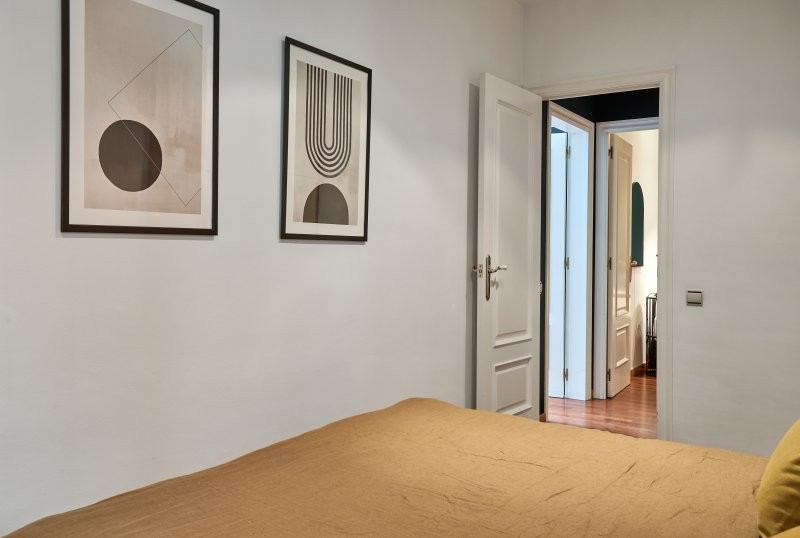 Galería de imágenes
Galería de imágenes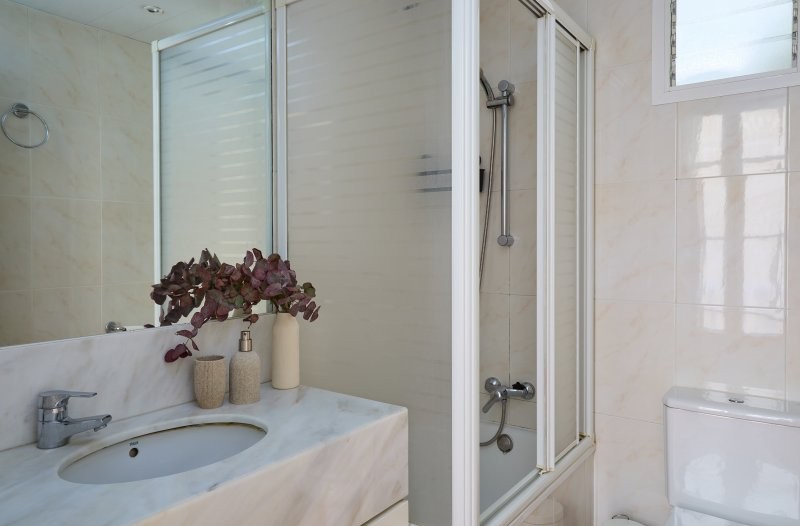 Galería de imágenes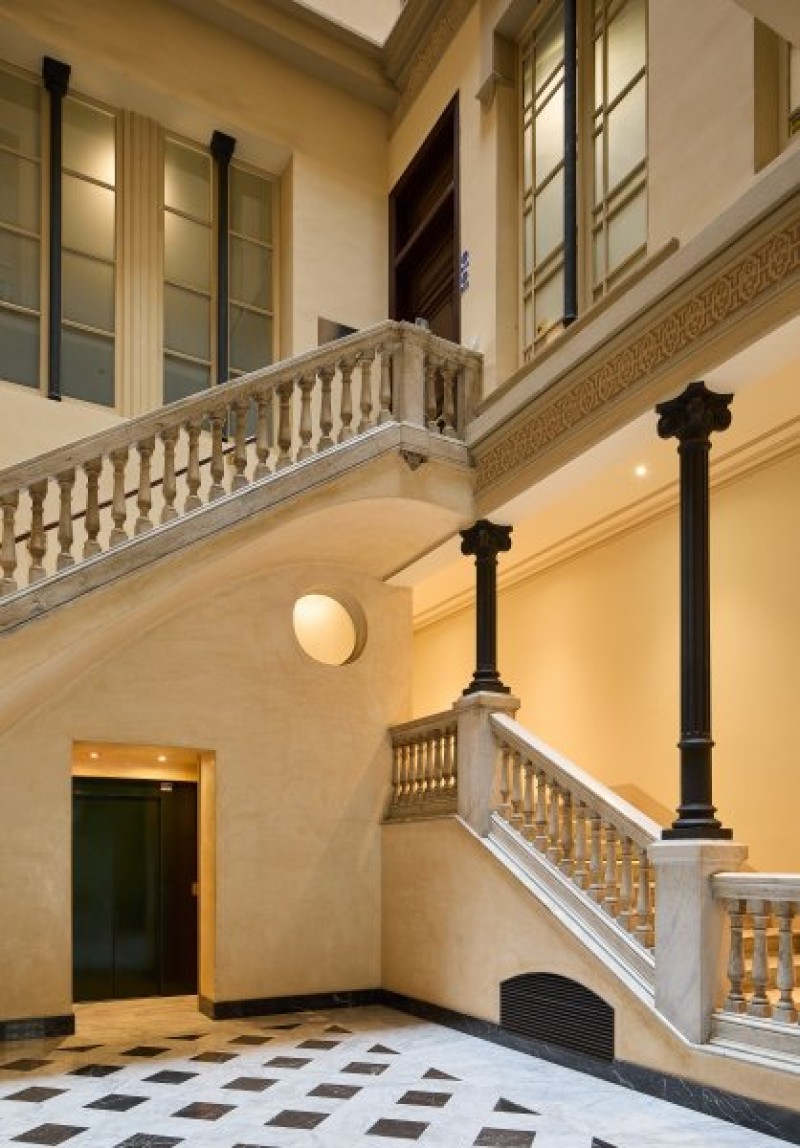 Galería de imágenes
Galería de imágenes
Galería de imágenes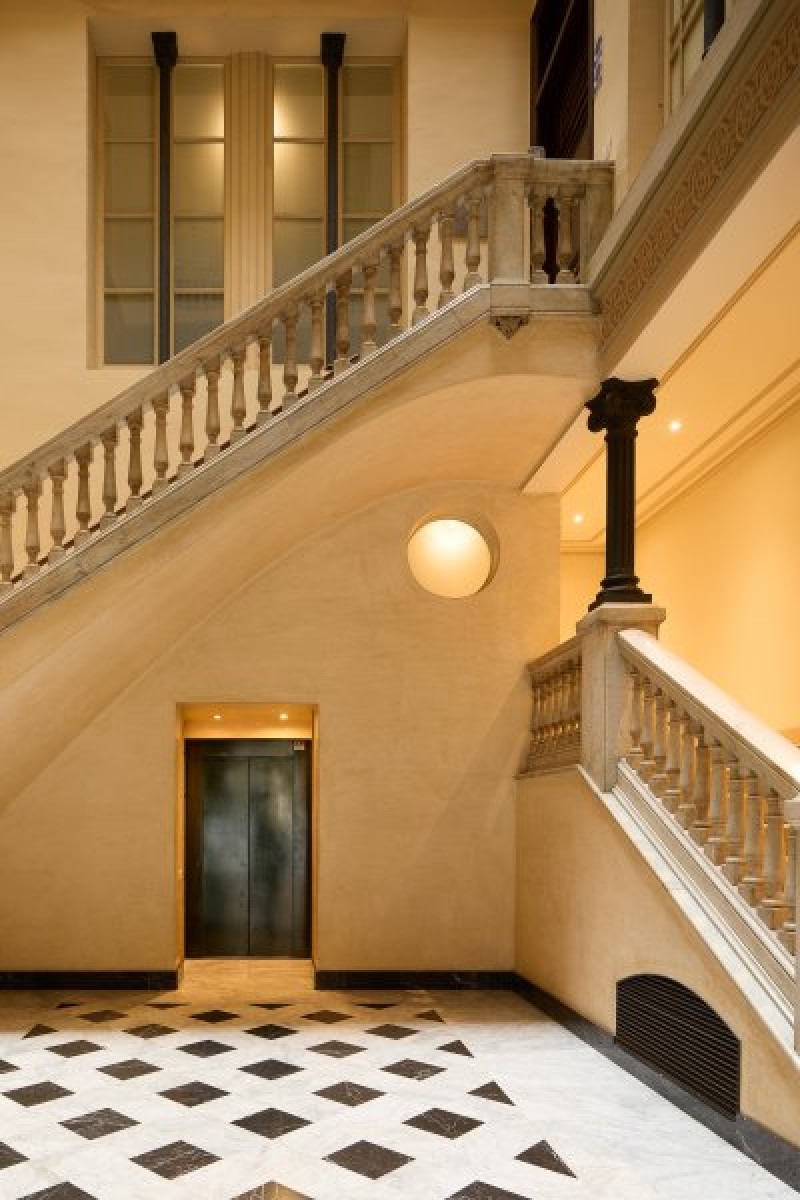 Galería de imágenes
Barcelona
VENTAJAS DE RESERVAR CON NOSOTROS
Disponibilidad 24 horas
7 días a la semana
Mejor precio
online garantizado

Número de Licencia:
HUTB-002284
Descripción
Bienvenidos a mi hermoso y cómodo apartamento de 3 dormitorios en el centro de la ciudad. Si usted está buscando un lugar especial para alojarse en Barcelona - le encantará este apartamento. En el centro de la ciudad con un increíble vínculo de transporte, que no podía estar mejor ubicado!

Equipamiento
internet
fridge
towelsLinen
toiletries
hairdryer
airConditioning
balcony
lift
microwave
parking
terrace
satTv
swimmingPool
washingMachine
ESPECIFICACIONES
llegada
Horas de silencio:
22h - 9h
Hora del check-out:
11:00
POLÍTICA DE PAGO Y CANCELACIÓN
7 días totalmente reembolsable
7 días antes de la llegada puede cancelar con reembolso completo. Dentro de los 7 días no hay reembolso
Normas de la casa
NO RESERVE ANTES DE LEER ESTAS NORMAS.

Prohibido fumar: Por favor, tenga en cuenta que este es un apartamento estrictamente para no fumadores.
El apartamento está equipado con detectores de humo.

No fiestas: Estrictamente no se permiten fiestas en este apartamento ya que el apartamento está situado en un edificio residencial. Si viene de fiesta, por favor reserve en otro lugar.

Prohibido hacer ruido por la noche: No se permite el ruido excesivo después de 21/9PM ya que el apartamento está situado en un edificio residencial.

El apartamento tiene instalado un NoiseAlarm: Este dispositivo sólo mide el nivel de volumen del ruido y envía una alerta cuando se supera el límite máximo establecido. Al medir únicamente la presión sonora, NoiseAlarm no graba ningún audio, vídeo ni conversación, y ofrece un 100% de privacidad a los huéspedes.

Este sistema colabora para que el turismo sea más sostenible, para más información visite www.roomonitor.com. Si no respeta estas normas, nos reservamos el derecho de pedirle que se marche inmediatamente, ya que la relación con nuestros vecinos es de suma importancia para nosotros.

Entradas tardías: Si llega fuera del horario normal, tenga en cuenta que se cobrará una tasa por registro tardío. Si llega después de las 21/9pm la tarifa es de 20€, y después de las 24/12am la tarifa es de 50€.

Si un huésped pierde un juego de llaves durante su estancia, se aplicará un cargo de 80 €.

Tenga en cuenta que si reserva en el último momento (menos de 24 horas antes de su llegada), la hora oficial de entrada estará sujeta a nuestra disponibilidad y será después de las 16:00.

Tasa Municipal: Tenemos que cobrarle el Impuesto Municipal de Barcelona de 4,40€ por huésped mayor de 17 años por noche, antes de la llegada al apartamento. Para entender los cálculos, 3 personas alojándose por 3 noches son 39,60€ (4,40 x 3 X 3 = 39,60).

Información sobre el pasaporte: Es obligatorio por ley registrar a todas las personas que se alojen en cualquier alojamiento turístico con su nombre completo, fecha de nacimiento y número de pasaporte. Por lo tanto, le pediremos que nos facilite esta información antes de su llegada.

Envíe esta frase y las edades de su grupo con su primer mensaje: Las rosas son rojas, las violetas azules, He leído las normas de la casa como se suponía.

opiniones
Nous avons passé un excellent séjour dans ce magnifique appartement en famille! Joliment décoré, pratique avec les deux salles de bains, boulangerie et supermarché au pied de la porte et le métro à quelques mètres ! Nous reviendrons avec plaisir!
Great stay! Super central location with easy access to everything. Very easy communication. Highly recommended.
Hermoso departamento en el centro de Barcelona. Muy espacioso, tenía todo lo que necesitábamos.
Maria was very accommodating, the place felt homey, clean and generous with toilet supplies. She responded right away to our issues . The kitchen was well equipped that we were able to cook a little bit. Soap and paper towels were supplied.The supermarket was right next to the apartment. Safe and clean building with attendant name Mary, she's very nice person too. The subway is very close and accessible to all places that we needed to go. The agency sent Camila to welcome us who also let us in to the apartment to leave our luggages because we arrived early. Camila was also very nice to give the the maps and gave us ideas how to get around on day one. Between Maria and the airbnb agency, i have nothing to say but it was all great. They communicate well with us to make us comfortable. Overall, it was a great stay !
This is the best apartment we have stayed in in 2 months. It is in a great location, and is charming, clean, and has everything you need. Especially appreciated were the large, soft towels, reliable internet, and the closet space.
This place is a must when staying in Barcelona! The apartment is beautiful and the location is perfect, right by a metro entrance so easily can explore the city. The host was absolutely amazing and friendly!
This place was perfect for our family of 5. The space was beautiful and located perfectly in between The Rambles and Gothic Quarters. Very easy to walk to these locations. The place had an elevator that was perfect for my 93 year old grandmother in a wheelchair. The apartment was great the balcony view was great. The hot water was great! The check in was smooth and they provided great recommendations for LUGGit who held our bags as we arrived to Barna early. Highly recommend this place.
Great apartment, well equiped, perfect location. Clean. Would go back. Check in had to be within a 15 min time frame, the agent was busy with other check ins of several properties.
Maria's place was just so exceptional, it was everything and more. Our friends and I had such a lovely time and felt right at home. They were very accommodating as well. Our flight was a little early and Franco made it easy for us to have an earlier check in. Highly recommend!! Thank you Maria and crew!
Great location and apartment! Spacious and clean. Our group of 5 was very comfortable, would stay again!
The location and images online of the flat was excellent and accurate. Close to many tourist attractions either public transit or walking. I was on this trip with family and had no issues during our week stay. I would stay here again if I return with a large group.
Die Wohnung liegt super zentral und hat alles, was man braucht!
Amazing location , Perfect apartment would book again!
This Airbnb is in a central location and very spacious. Beds were comfortable and were very quiet despite the busy Main Street. We enjoyed our stay, thank you very much Maria!
El apartamento se encuentran en una excelente ubicación. El check in y el check out fue muy fácil y rápido, agradecemos a Agus que nos esperó para recibirnos. Recibimos un lindo obsequio el día del cumpleaños de un familiar. El equipamiento de cocina está bien, aunque los electrodomésticos son un poco antiguos. las habitaciones son cómodas y amplias, sólo una noche hubo ruidos molestos de los vecinos, ya que dos de las habitaciones dan a un patio interno. Tuvimos una buena experiencia, volveremos!
Great stay! Big apartment with elevator and AC. On a Main Street with lots of nearby stores/ restaurants/ activities. Hosts were very responsive and check in/ out was easy!
Fantastic stay. Everything as pictured - would recommend!
Very happy. It was exactly what it said it would be. Easy and professional support & communication
We loved our time at the apartment. It was very comfortable for our family of four. Great location. We walked everywhere. Our check-in with Alfredo was great - he provided a very friendly welcoming to the city.
Our family of 4 (2 college kids and the parents) stayed for over a week at this lovely place. The location was unbeatable. There is a full-service market immediately next door and several very cute coffee places on the corners that provide excellent wifi, various coffees/ pasteries/ sandwiches and early service. The metro station is located half a block from the apt where there is also a well-attended taxi line all day. The apt was sunny, and plenty comfortable for a family of 4-5 members. Our stay occurred during a heat wave and the A/C was excellent. Plenty of towels and light blankets for all 4 family members. The apt is located on what Americans would consider the 2nd floor and the neighborhood could be loud at night and the very early mornings, but it was not disturbing to us. We felt safe, comfortable and very happy with the location. Our international flight arrived in the early morning and the Rental Company was very accommodating to us by allowing us to check in before noon so that we didn't have to wander the city sleepless on Day 1 with luggage in tow. That consideration was very much appreciated. Communication with the Rental Company was easy and swift. We would highly recommend this apt to a family or two couples. And if we are back in Barcelona one day, would stay again!
The location was wonderful and the pictures representative. The area is a bit full of tourists but it's close to a quiet and lovely area of old town. The air conditioning worked well but it was best to leave the doors open for good air floor. My son, husband, my parents, and I stayed for 10 days and we enjoyed the apartment a lot. Enough space for everyone to enjoy and relax. There's a supermarket just down stairs and several coffee shops nearby.
Muy buena localización, piso muy bonito, camas muy comodas y todo muy bien en general. 100% recomiendo!
The Apartment in the city center of Barcelona is very lovely and we like to recommend it to everyone.
This apartment is in a good location not far from the Gothic Quarter (our favorite part of Barcelona). Transportation, shops, and cafes are very easily accessible. The building is lovely and the architecture and decor of the apartment is very attractive. Our family of four was comfortable in the space. The apartment is in need of some maintenance but the host was very receptive to our feedback about this and will hopefully make needed repairs soon. It was not disruptive to our stay. Since this apartment is managed by a company, it lacked some of the personal touches that we love about properties that are hosted by individuals but, overall, it was a comfortable and attractive stay in a good location.
My family had a fantastic stay. The apartment was clean and check in and out were very easy. I will definitely recommend this spot to others!
Great stay, the location is perfect, walking distance from most major attractions, and the apartment was clean. We really enjoyed our stay.
Very nice appartment, in perfect location near Plaza Catalunya. Perfect for families of four like ourselves. Noise levels (as described in some of the reviews) are not bad at all. Would definitely recommend it and come back again. Special comment regarding check in process: our plane eas delayed but someone waited for us until 2am!
Excellent location near train stations and walking to local sites and food places. Easy overnight parking. It does miss a bit of a personal touch since it's managed by a company. For us, check in was not ideal, with just a very narrow time frame (15min?) to meet with the rep, and no chance of early check in. The freezer had been off and we only discovered the next day with our perished foods. Otherwise great location, clear communication, and nice view out of the balconies, with impressive noise insulation.
Maria's apartment was a wonderful place to call home for a week. Easy transportation and walking options to the highlights and attractions of Barcelona. Communication was prompt, and we were all extra happy about the comfortable beds and bedding and very quiet rooms. Check-in hours are limited to a certain time of day, so make sure not to book if you get in late at night. We'd be happy to stay there again.
My family and I had an amazing week, the apartment is beautiful, clean, really comfortable, and the location is perfect. The train station is very close, also the walking distance to get many great places is around 20 minutes. We will definitively come back.
We loved the place. It's in a great location. Walkable to many great sights, restaurants, bars, etc. would definitely stay here again.
Nice apartments with great location
Wonderful comfortable, sunny three bedroom apartment near the Gothic Quarter. Washer and dryer, totally equipped kitchen, elevator, next store to a Mercardo Supermarket, close to public transportation - perfect!
100% recomendado, muy limpio, ordenado, súper acogedora y muy buen acceso aunque percibes la vibración del metro no es nada que afecte la estadía o se vuelva molesto para el huésped, sin dudar volvería a repetir
Everything is organized for you. Someone is waiting for you when you arrive, the flat is warm (we were there in the winter!), ready for you to enter. Just 5 min away from the 'Plaza de Catalunia', a really great spot, close to the heart of the city. Would recommend to anyone!
Buena ubicación. Bastante céntrica. La calidad de descanso es buena, pero al ser el centro hay que tener en cuenta que algunas noches se escuchan ruidos de otros departamentos , además de la vibración del metro qué pasa por debajo. Hay un Mercadona Justo abajo. El metro bastante cerca también. Todo muy bien. El departamento es amplio y comodo. Quizás necesite un update en equipamiento de cocina y mobiliario de los baños.
The apartment is located in one of the best possible locations and everything is within 15min walk range. Once arrived check whether the apartment is cleaned properly but would use it once again for the workation :)
Añade fechas para ver la disponibilidad