¡Gracias por ponerte en contacto con nosotros!&nbsp
En breve recibiras respuesta.
Haz tu reserva
Reservar
Teléfono
es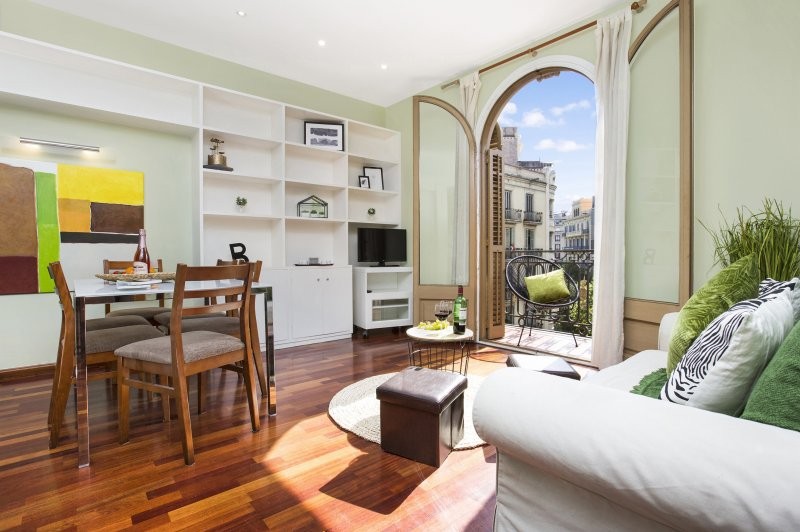 Galería de imágenes
Galería de imágenes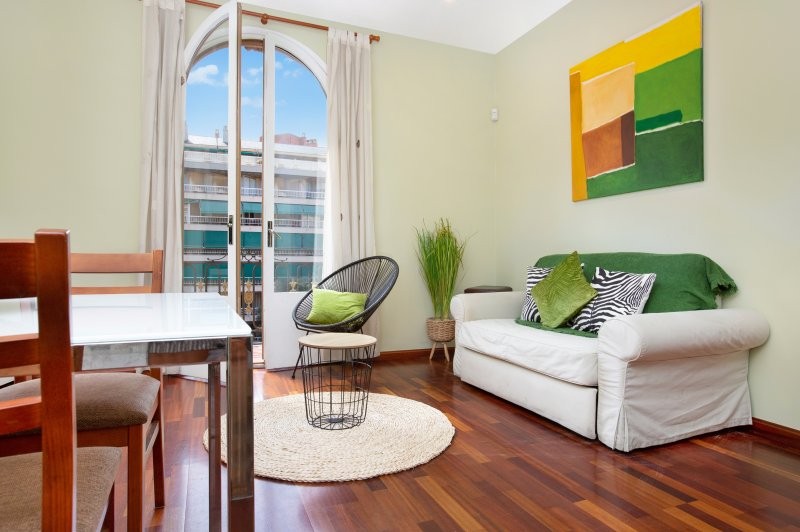 Galería de imágenes
Galería de imágenes
Galería de imágenes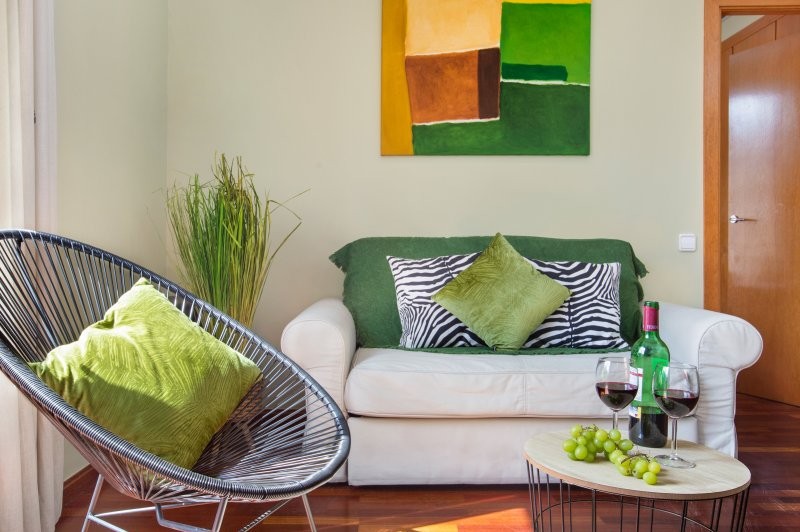 Galería de imágenes
Galería de imágenes
Galería de imágenes
Galería de imágenes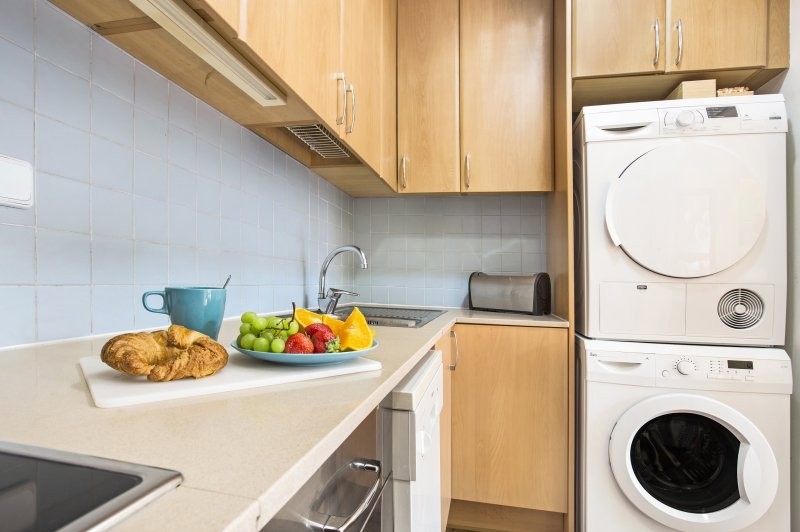 Galería de imágenes
Galería de imágenes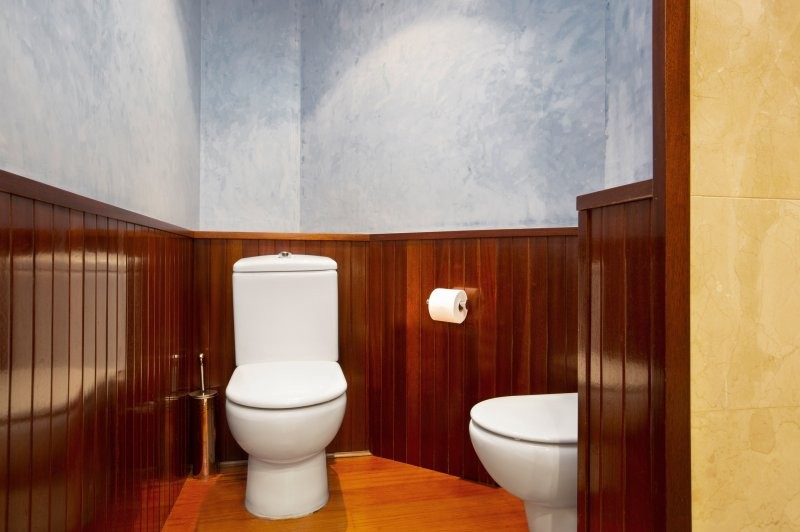 Galería de imágenes
Barcelona
BARCELONA| COLORIDO APTO| PERFECTO LOCATION
VENTAJAS DE RESERVAR CON NOSOTROS
Disponibilidad 24 horas
7 días a la semana
Mejor precio
online garantizado

Número de Licencia:
HUTB-004792
Descripción
2 Min Metro a la Sagrada Familia
10 Min Metro a la Plaça de Catalunya
☆ Centro de la ciudad
☆ Balcón y ascensor
Este precioso y moderno apartamento situado cerca de la Sagrada familia está diseñado para familias o grupos de amigos. Totalmente equipado con dos dormitorios y un amplio salón. El acceso al transporte público está a sólo un minuto a pie y es muy fácil llegar a los restaurantes y a los lugares de interés cultural.

Vive Barcelona con nosotros y aprende más abajo!

Hay unas cuantas palabras de nuestros antiguos huéspedes:

"Brillante, limpio y muy cerca de la sagrada. Un lugar ideal para alojarse''- Brandon

''Mi familia y yo disfrutamos de este gran apartamento en un lugar céntrico, muy cerca de la Sagrada Familia y del transporte público. Amplio apartamento con un pequeño patio para tomar el expreso por la mañana o un poco de vino por la noche. La televisión con Netflix hacía felices a los niños cuando descansaban en casa por las tardes.''- Marco

☆☆ DORMITORIOS ☆☆
Este impresionante apartamento en Barcelona dispone de dos dormitorios y un sofá cama en el salón para un máximo de 5 personas. Ambas habitaciones tienen una cama de matrimonio de alta calidad, ropa de cama de marca, iluminación suave y arte contemporáneo. Las ventanas son realmente grandes y le proporcionan una enorme cantidad de luz para comenzar el día correctamente. Las habitaciones son cálidas y acogedoras, y un gran lugar para relajarse después de explorar la hermosa ciudad.

☆☆ BAÑOS ☆☆
Esta espaciosa unidad tiene un baño completo y está muy lejos de lo normal. El cuarto de baño de azulejos tiene todas las características para refrescarse y relajarse al máximo. El lavabo moderno se encuentra debajo de un espejo montado en la pared y está completo con un solo fregadero. Este baño es un lugar gratificante para prepararse para un día ajetreado o para relajarse de uno.

☆☆ COCINA Y SALÓN ☆☆
Si bien es posible que desee pasar su tiempo explorando los famosos restaurantes de Barcelona, a veces no hay nada como una comida casera. Y este apartamento cuenta con una cocina totalmente amueblada con todo lo necesario para facilitar la preparación de las comidas. Los gabinetes personalizados ofrecen mucho espacio para almacenar los comestibles favoritos de su familia, y los electrodomésticos modernos, incluyendo un lavaplatos silencioso y silencioso, facilitan la preparación de comidas para su hambrienta tripulación.

Comience una taza de café por las mañanas, y desayunen juntos en el acogedor rincón de desayunos con vista al hermoso templo.

El área del salón se encuentra en el centro del apartamento, lo que hace que sea fácil moverse por el espacio. Encontrará sofás de alta gama, obras de arte abstracto y accesorios y decoración contemporánea. El espacio, en su mayor parte blanco y acentuado con chasquidos de color, es el lugar perfecto para ponerse al día con la conversación o ver la televisión. El televisor tiene incluso una función de netflix para que puedas ver tu película favorita después de un día emocionante en la ciudad.

☆☆ESPACIO EXTERIOR ☆☆
El apartamento tiene un pequeño balcón donde puedes tomar tu café de la mañana y disfrutar del sol español por un rato.... Observe cómo se pone el sol y disfrute de una copa de vino después de un día ajetreado en el centro de la ciudad. Además, quedarse aquí te permite salir por la puerta de tu casa y sumergirte en la cultura y la belleza de Barcelona. Está a pocos pasos o en metro de los cafés del patio, restaurantes, boutiques y algunos de los monumentos más emblemáticos e históricos de España.

★☆ Reserva hoy y déjanos cuidarte en Barcelona! ☆★

Cuando te quedas en esta hermosa unidad de lujo, tienes acceso a todo. La unidad se alquila a una familia a la vez, para que usted tenga la máxima privacidad y espacio. Su anfitrión estará encantado de recibirle a su llegada y de darle toda la información necesaria para una estancia cómoda y relajante.

Los viajeros de negocios pueden abrir sus portátiles, conectarse a la rápida conexión WiFi y mantenerse en contacto con clientes, familiares y amigos en su país de origen. Las familias que viajan con niños pequeños tendrán acceso a una cuna para bebés, sólo háganos saber de antemano esta necesidad para que podamos tenerla preparada para usted.

CARACTERÍSTICAS CLAVE:
☀ 2 dormitorios grandes; ambos con camas dobles de gama alta y un sofá cama en el salón.
☀ 1 baño espacioso
☀ Cocina totalmente equipada con mesa de comedor con vistas a la ciudad
☀ Amplio y moderno salón
☀ Cerca de la Sagrada Familia
☀ Acceso a Internet
☀ Decoración moderna y obras de arte inspiradas localmente en todas partes

Siempre estamos disponibles a través del chat de Airbnb o por teléfono si necesita ayuda, tiene preguntas o inquietudes. Puede ponerse en contacto con nosotros por cualquier motivo, desde recomendaciones de restaurantes hasta cómo usar la lavadora. También conocerá a uno de nosotros en persona durante el check-in, donde le mostraremos los alrededores y le entregaremos las llaves.

Este apartamento está gestionado por la marca líder en España de apartamentos con servicios de mantenimiento, ¡según los premios World Travel Awards 2019! Nos sentimos honrados de recibir este premio y de continuar elevando los estándares de servicio en la industria de la hospitalidad y el turismo. Gracias por su continuo apoyo!

Al alojarse en este apartamento, usted participa en la iniciativa WERESPECT, centrada en la promoción de la relación entre los gestores de alquileres de vacaciones y sus comunidades locales. Les pedimos, como nuestros huéspedes, que se unan a nosotros en la promoción del turismo sostenible, siendo respetuosos con nuestros vecinos y siendo conscientes de su entorno.

Apoyamos a una organización benéfica local llamada Casals dels Infants, que apoya a niños de familias desfavorecidas de Barcelona y otras ciudades españolas y marroquíes. Al reservar este apartamento, usted está ayudando a contribuir a esta maravillosa caridad, y a través de esto, mejorar la vida de los niños que no tienen mucho. Si desea saber más sobre Casals Dels Infants, no dude en enviarnos un mensaje.

¿Check-in temprano? ¿Check-out tarde? No hay problema! En realidad no podemos dejarte entrar al apartamento antes o dejarte quedarte más tiempo, pero trabajamos con un gran servicio que puede ocuparse de tus maletas si llegas mucho antes de la hora de entrada, o si vuelas mucho más tarde de la hora de salida, para que puedas disfrutar de tu día en la ciudad sin tener que llevarlas contigo. Si quieres saber más, no dudes en escribirnos!

El apartamento está situado en el barrio del Eixample, no sólo la zona más emblemática de Barcelona, sino también la más diversa en cuanto a compras, restaurantes y vida nocturna. El trazado geométrico de las manzanas es el símbolo de la Barcelona soleada y moderna que conocemos hoy en día.
La zona del Eixample se distingue por su singular cuadrícula geométrica, que constituye una prolongación del casco histórico de la ciudad. Esto le permitió florecer en el siglo XIX, de ahí la arquitectura actual. Podrás admirar las obras de grandes arquitectos como Gaudí y Josep Puig. Sin embargo, más allá de su gloriosa arquitectura, esta segura zona residencial tiene una vibrante vida nocturna y culinaria. Otras atracciones principales son el Magic Fountain Show y Montjuic, la montaña verde de la ciudad. Sin olvidar los Jardines de Montserrat, a la vuelta de la esquina, donde se puede pasear y disfrutar de las vistas. Para los aficionados al fútbol, el Estadio Camp Nou está a sólo 15 minutos en metro.

El apartamento está muy céntrico. Justo delante de la puerta se encuentra la estación de metro Verdaguer (líneas L4, L5) y hay varias paradas de autobús cerca. Viniendo desde el aeropuerto el camino más rápido sería un taxi. Sin embargo, puedes coger el autobús de enlace del aeropuerto a la Placa Cataluyna y desde allí el metro a Verdaguer, y estarás en tu apartamento en unos 45 minutos.
Equipamiento
internet
fridge
towelsLinen
toiletries
hairdryer
airConditioning
balcony
lift
microwave
parking
terrace
satTv
swimmingPool
washingMachine
ESPECIFICACIONES
llegada
Horas de silencio:
22h - 9h
Hora del check-out:
11:00
POLÍTICA DE PAGO Y CANCELACIÓN
7 días totalmente reembolsable
7 días antes de la llegada puede cancelar con reembolso completo. Dentro de los 7 días no hay reembolso
Normas de la casa
Here are the house rules for this apartment, based on the regulations of the buildings community guidelines.

Non-Smoking
No Parties
No Excessive Noise at Night
No non-registered visitors in the apartment
No Groups Under 30 Years of Age

Please understand that breach of these rules will lead to you having to leave the apartment immediately.

We are part of the WeRespect initiative, a Barcelona City initiative focused on making tourism and local life work side by side. We therefore hope you will respect your neighbors and the city around you.
opiniones
Great location, great host as well!!
Nos encantó!!! tanto mi esposa como hijo y yo coincidimos. Súper bien que el Metro está ahí mismo y la cercanía con la Sagrada Familia lo hace perfecto. Lastima que no pudimos quedarnos más días !!!
The location was great -nearby the metro -clean -only problem was we arrived very late due to flight delays and the WiFi info was incorrect so we had trouble entering the apartment. We finally used our cell data to enter then could retrieve the keys. Note we were up a few floors but small elevator helpful. Maria and team otherwise very responsive :-)
Very nice apartment. Good location. Half an hour's walk from Barcelona Cathedral and ten minutes - from Sagrada Familia. Responsive and interested staff. It should be noted that the apartment is on the fourth floor, but the elevator was not available all the time (perhaps it may be important for someone).
It was such a beautiful stay, located right in the center of everything. Only 10 min walk from sagrada familia. Would book again!!
We stayed here for almost a week and it was such a great place to come home to after long days of site seeing. The best restaurants were just around the corner! The apartment was located across from a grocery store and the subway. Maria's place was well equipped with supplies.
The place was fantastic, with a metro station right across the road and easy access to a multitude of bars/restaurants and facilities. Would happily stay here again
A fantastic, centrally located place to stay. All major attractions within walking distance. There is also a great cafe on the first floor which has some of the best sangria in the city. Extremely easy check in process and Maria was prompt to answer any questions during our stay.
Everything was great and the Apartment is perfect for a stay in Barcelona! Just keep in min that the Apartment is Not really soundproof and you can hear everthing (from the one side the loud street and on the other side the staircase, where the lights are always on and the elevator keeps buzzing all the time). Also in the bedroom right next to the staircase were no blinds so it was quite bright all the time.
We enjoyed our stay at Maria's apartment. Note that the apartment is on the 3rd (US 4th) floor but there is an elevator. We did our best to walk the stairs especially going down, but at the end of a long day or with luggage the elevator was a saving grace. The apartment itself was comfortable and had plenty of space for me, my husband and our grown daughter. She indicated that the bedroom she was in - towards the entrance -was a bit loud the first night from people using the elevator. There are large windows in that bedroom that face the center of the building where the elevator is located. She either got used to it or it wasn't used as much the rest of the week. Beds were comfortable, plenty of towels and dishes, etc. although we didn't cook in the apartment. The location was very good for us. There are a couple of grocery stores a few blocks away (Keisey and Lidl) and convenience stores even closer. There is a Granier a couple of doors down for croissants, pastries or small sandwiches. There are a few local restaurants close by. We enjoyed stopping into La Neura for a drink and tapas - seems to be a lot of locals. Also several places on Pg. de Sant Joan. We liked Chicalimona. The apartment is right across the street from Verdaguer metro stop so we found it easy to around. It's also a short walk to La Sagrada Familia. It was nice to walk over to see it all lit up at night.
Great location with small shops , restaurants near by. Detailed steps for check in. Will stay again if we have a chance to visit Barcelona again
The checkin experience with the app was great, the location (right next to a metro stop) was very convenient, and they had some good tips about handling luggage for the last day.
What a beautiful space! My family and I had a great time staying here. The place is a few minutes away from the sagrada familia and has really good restaurants around! Everything works great, its comfortable and you are given the essentials. I do want to point out that service is scarce in the building so using your phone to get into the building initially did take some time so be prepared for that!
- Great apartment in a quite block - Right next to a metro station - Easy walk to good places to visit particularly if you want to experience Gaudi buildings and park - StayUnique easy to communicate with and responsive A few good places we visited FOOD Greenburger - vegetarian Don Kilo - Italian Turris - Bakery - great bread and pasteries Resturant at the bottom of the apartment building Local places Sagrada Família - 12 min walk away Parc Gruell - 30 mins walk Casa Batllo - one of the houses Gaudi renovated Also lots of street art walk and wine tours available to discover the different city neighbourhoods
Uns hat die Wohnung sehr gut gefallen. Die Lage ist perfekt. Auf der einen Seite direkt die Metro Station, auf der anderen ein Supermarkt. Zentral gelegen. Der Check in erfolgt online. Hat problemlos funktioniert. Die Wohnung ist mit allem ausgestattet, Geschirrspüler, Töpfe, Geschirr, Pad Maschine. Kochen geht also auch gut. Die Wohnung liegt im 3. Stock, ist aber gut mit Aufzug zu erreichen. Im Nachbarhaus befindet sich eine Bar welche bis Mitternacht geöffnet hat. Die Gespäche dort störten uns etwas. Wenn man Stadtlärm gewöhnt ist, ist das wahrscheinlich kein Problem. Sonst war alles gut. DANKE an den netten HAUSMEISTER!! Wir konnten die Koffer bei ihm zwischenlagern, das hat wirklich geholfen.
Excellent location, very centric. Host very responsive.
This apartment is in a great location with a metro stop right outside the door and walking distance to the Sagrada Familia. The apartment is spacious and we appreciated that it came with cleaning supplies, laundry detergent, and all the things you need for a longer stay. It was the perfect size for my family of 3 adults during our time in Lisbon. The check-in process could be a little smoother. It relies on an app and if you don't have strong signal or no data plan, it will be challenging to get into the building. I had to go down the block to get a strong enough signal to message the team, but once I had signal they were very responsive. The room with the two twin beds is also right off the elevator so if you are a light sleeper, it can be noisy at night.
Functional, clean, bright apartment in a central location, in a very beautiful secure building. About 10min walk to La Sagrada Familia, Casa Mila and Casa Batllo. A good restaurant at the entrance to the building. Several grocers, restaurants and a pharmacy within a short walking distance (less than 5 min). Very quiet, some sounds from the street and the elevator at night, but not disturbing in any way. Large bathroom, plenty of hot water for four people. Excellent internet connection and adjustable AC. Washer and dryer in the kitchen plus the drying rack. Quick communication with a very collaborative host. Easy, automated check in. Enough pots and pens and basic amenities in the kitchen. Elevator for three people in the building, very useful because the apartment is on the 3rd floor. High ceilings, wooden floor in the apartment, tiled bathroom, separate toilet and a bidet. Excellent beds, very comfortable. Sleeps 5. Plenty of closet space, shoe cabinet, umbrellas in the apartment. Two small balconies. Iron and ironing board, hair dryer, safe (big enough to place several small laptops, passports, jewelry etc.). Very comfortable for a family of four with grown kids (teenagers). Warm, inviting colors and decor, great choice for a visit to Barcelona.
We spent the most charming 2 weeks in this apartment. Nestled between L'eixample and Gracia this place is centrally located to most everything. La Sagrada Familia, restaurants, bars, bakeries, cakery, supermercados, parks, playgrounds and most importantly The Metro - Verdaguer station. The L4 became our best friend! Stop by at the Cabana restaurant right below and say hi to Alberto and Alessandro. The building entrance is stunning and you'll be greeted by it's antique, but reliable elevator. Yeah, others have mentioned the apt. is a bit up to walk the stairs, but the view from the balcony is worth every calorie you'll burn my friend. The management of this place was professional and responsive. Thank you for making our first ever (but not last) trip to Barcelona a very memorable one! On to the next Spanish town...Cheers!
Very good location and communicative group. The apartment was clean and as described with nice balconies. Also, the cafe downstairs was very convenient.
Nice apartment, right across the street from the metro. walking distance to many local sites. Clean and comfortable.
Very nice place. Good location close to metro. Host was quick and responsive.
Such a lovely place in a perfect location to do so much in Barcelona - near everything important but not in the middle of the busiest spots by La Rambla and all the big hotels. The decor is bright and simple and the apartment is furnished with everything you need! Muchos gracias!!
We had a great stay at this lovely apartment. We traveled to Barcelona with our 2 teenage daughters and we had plenty of room. The location is great. The metro, grocery, bakery and restaurant are steps away. We enjoyed eating at the restaurant on the ground floor on our building. One tip is to call the elevator when you first arrive. We climbed the stairs to what we thought was level 3 (knowing ground floor is usually floor 0) but in this building you are actually going to the 5th floor (US 5th floor). So just get in the elevator and push the button for floor 3 and you will end up in the correct place. You'll know you have the correct unit because there will be a Stay Unique sign on the door.
very good host and superb location! recommend for everyone
I highly recommend this apartment. It was clean, had a great location and was very comfortable. We only used the front room but both rooms were nice size. The washer/dryer was nice since we were traveling elsewhere afterwards. There is a cafe right in front of the apartment which was great. We loved Don Kilo's for dinner and Billy Brunch for breakfast. Apartment is across the street from the Metro. Those lines are the ones you need to go to Las Ramblas, Casa Battlo, Barceloneta and the Sagrada Familia so it's perfect. The apartment is a 15-20 minute walk to Casa Battlo and Sagrada Familia, probably 30 minutes tonLas Ramblas. The apartment has some slight street noise from cars and the cafe below with windows closed. I would absolutely stay there again.
Appartement très bien situé, à 10 minutes à pied de la Sagrada Familia et 15 minutes de La Perdrera. Très propre, spacieux et confortable. L'équipe Stay Unique était très réactive par email à nos questions et demandes. Seul point un peu négatif, mais qui ne nous a pas empêché d'apprécier notre séjour dans l'appartement : des nuisances sonores liées au bruit dans la rue, ainsi que côté intérieur (bruit pénible de l'ascenseur).
My husband and I had a wonderful and memorable stay in Barcelona. We loved the bright colorful apartment that is centrally located for all our needs. There are many restaurants and supermarkets very close by. Metro is right around the corner. Bus stops and taxi stands are also nearby. But we chose to walk instead to La Sagrada Familia, Casa Batlló, Casa Milá, Parc Güel, Gothic Quarter, the beautiful Palau de la Música Catalana and to incredible cathedrals and basilicas. What better way to see Barcelona. Also appreciate the quick responses to our questions. And for letting us bring our luggages before check-in.
The location of this apartment is amazing - right next to a subway station, cafes, restaurants, etc. It provided what we needed for our trip with our 2 kids. My only comment is about the double bed - it was 2 single beds set next to each other that moved apart any time someone moved or nudged them. Definitely not what we were expecting, but made it work.
Great location! The apartment was clean, comfortable and spacious for two people. The wifi worked well if you'd like to work from the apartment. Plenty of things to do near by (bars, restaurants, cafes). The beds were comfortable, although we didn't know that the other room that looked like a big bed were actually two twin beds pushed together. A business actually manages this rental and they were pretty communicative whenever we had questions. We showed up an hour before our check in time and they let us check in early to our place, which we appreciated.
The place is great, the house is fully equipped for a comfortable short or long stay. The area is also nice, easy to reach every touristic place in the city by a short commute in public transportation.
Great location and a beautiful home. The place was as much of a getaway as Barcelona! Very clean and accommodating.
Really nice apartment to stay in! Only thing I could fault was that the traffic outside was quite noisy at times but that's it!
Añade fechas para ver la disponibilidad