Thank you for contacting us!&nbsp
You will receive a response shortly.
Make a booking
Book
Phone
en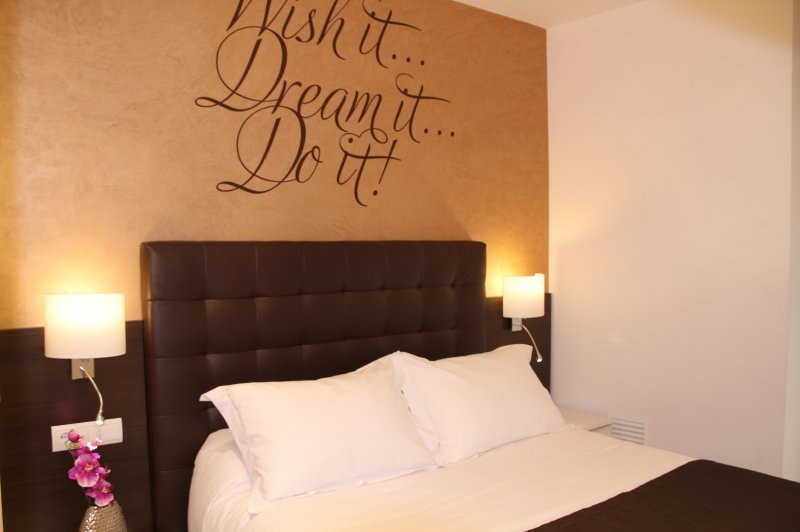 Image gallery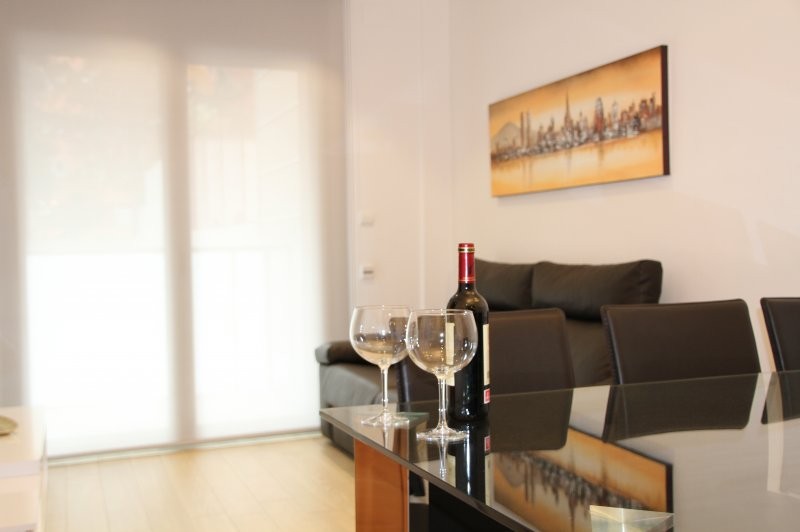 Image gallery
Image gallery
Image gallery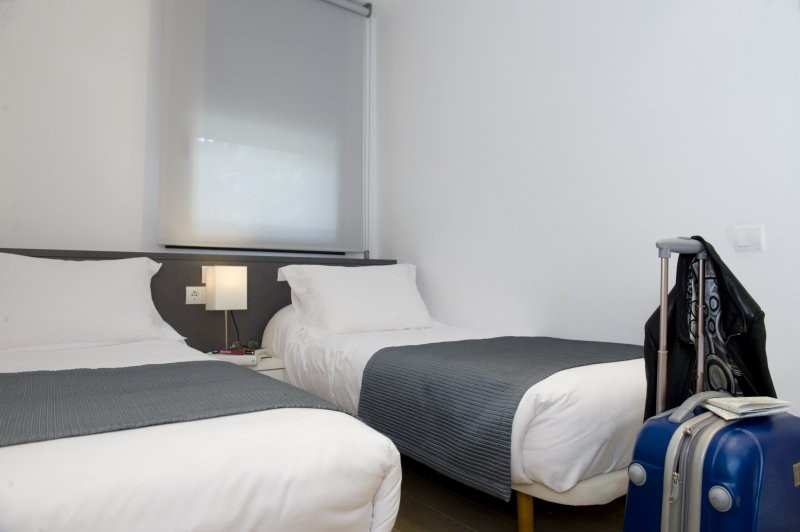 Image gallery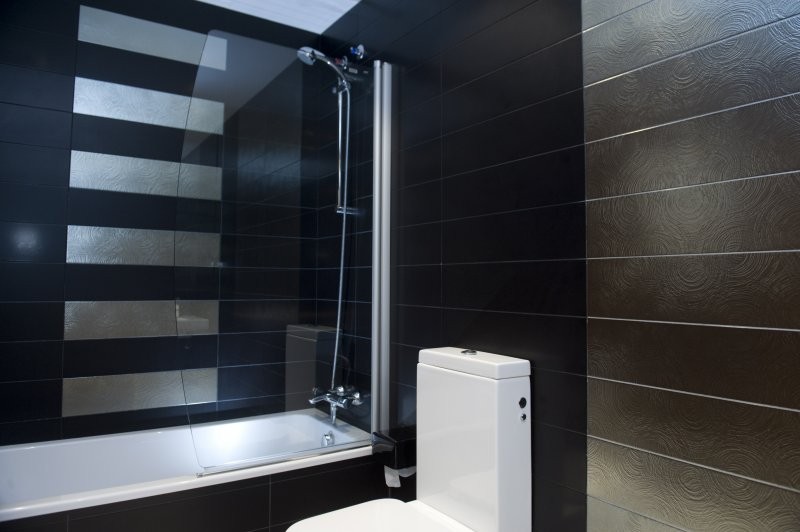 Image gallery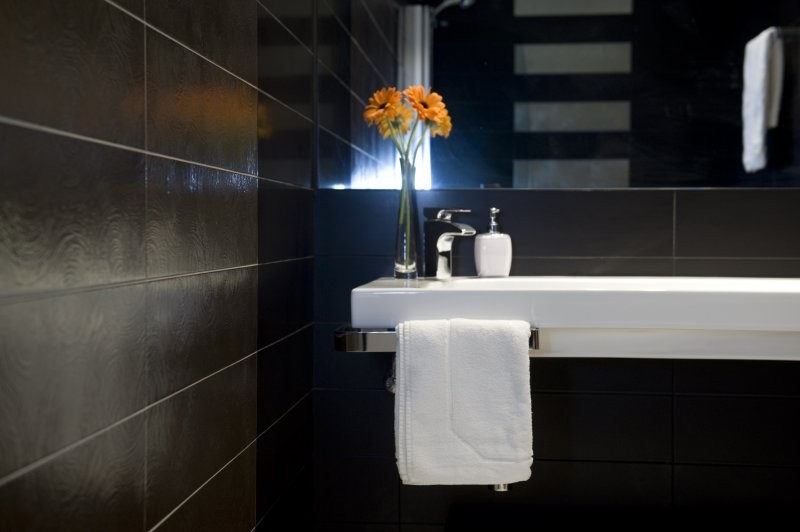 Image gallery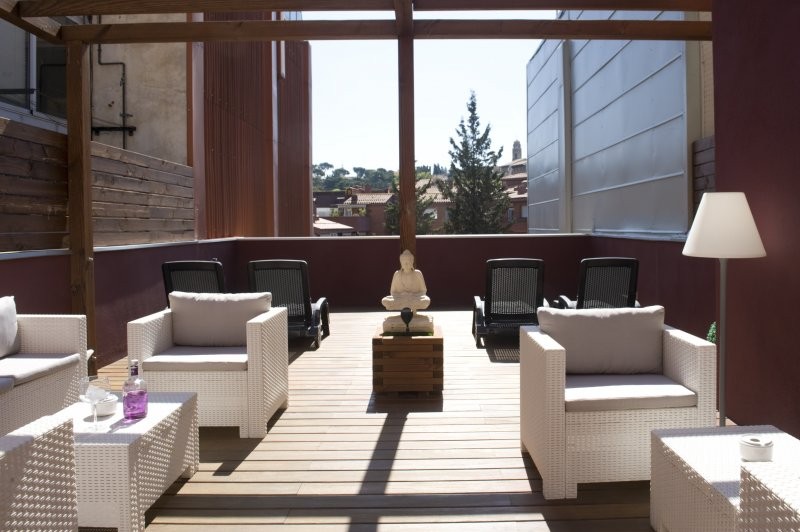 Image gallery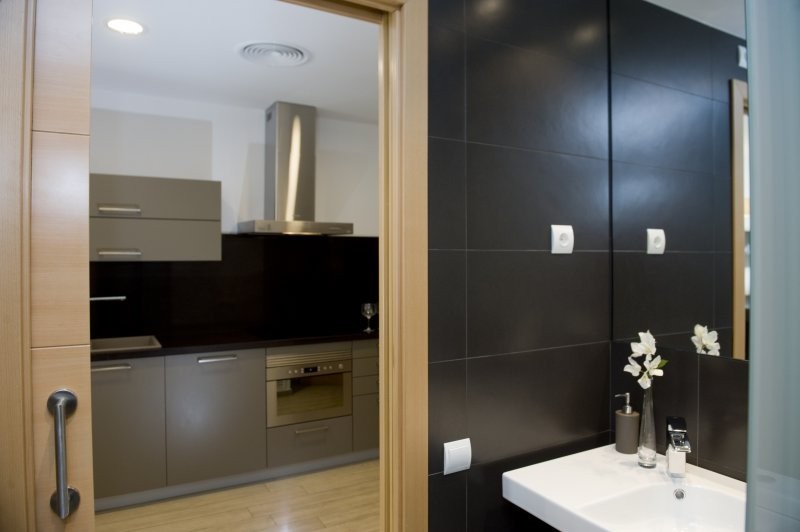 Image gallery
Image gallery
Image gallery
Image gallery
Image gallery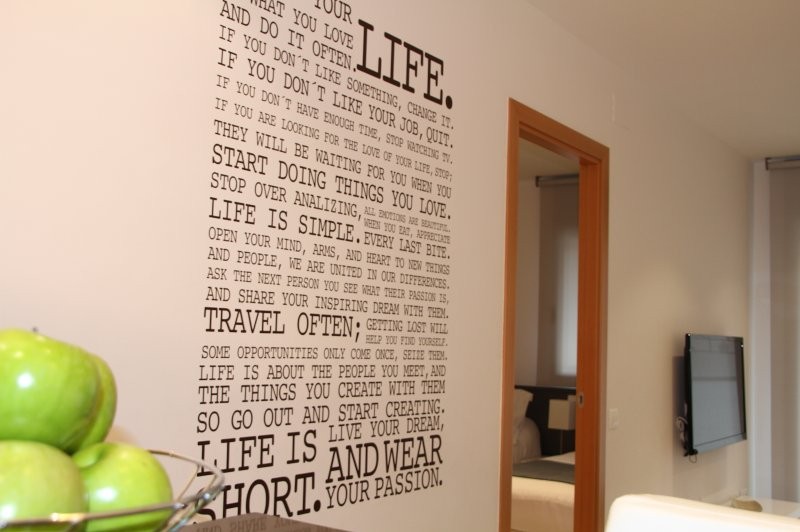 Image gallery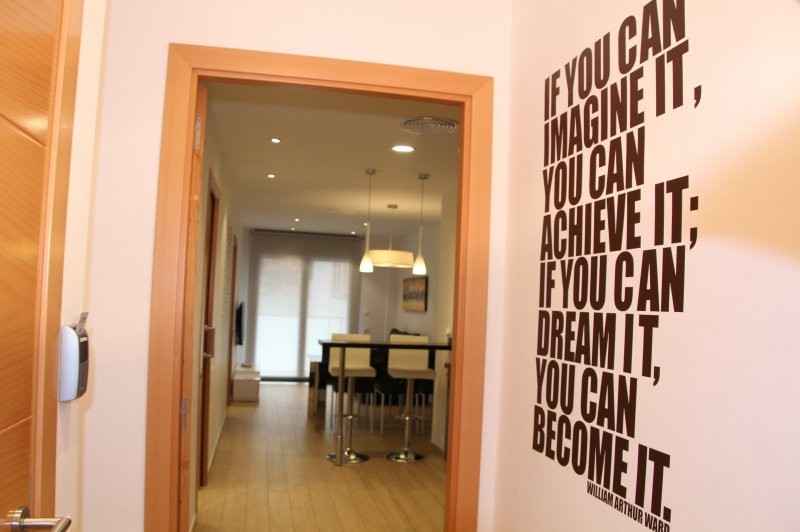 Image gallery
Image gallery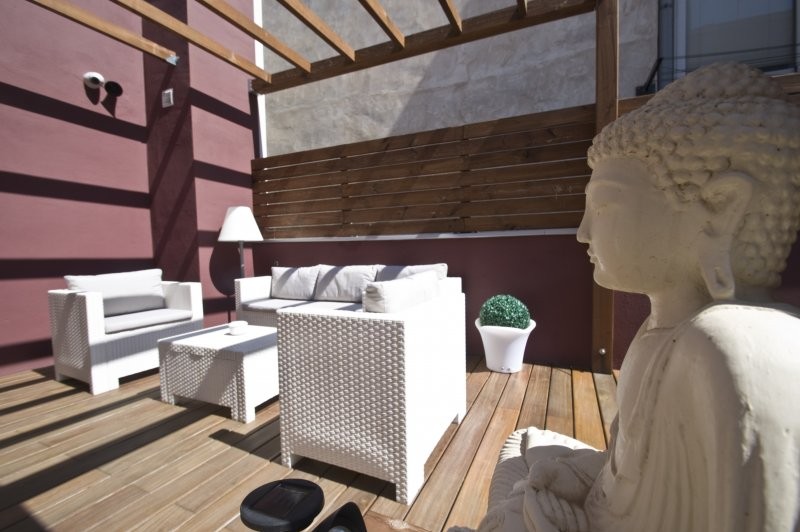 Image gallery
Barcelona
2 BEDROOM APT
ADVANTAGES OF BOOKING WITH US
Disponibilidad 24 horas
7 días a la semana
Mejor precio
online garantizado

License number:
HUTB-005657
Description
7-Minute walk to Font Màgica
8-Minute walk to Placa d'Espanya
☆ Private Balcony
☆ Rooftop Terrace

This stunning modern apartment is located next to Plaça d'Espanya, perfect for exploring, equipped with a king-size bed in the main bedroom, it will give you a warm and homely feeling. Access to transport is only a few minutes' walks, with the train station being a short walk away.

Experience Barcelona With Us & Learn More Below!

Here are a few kind words from our guests

"Everything perfect, if I come back to Barcelona I will stay here." - Valentina

"Apartment in accordance with the photos, small gifts upon our arrival. Excellent communication and high reactivity of the host. In short, an apartment that I highly recommend. 5 minutes from the aerobus." – Olivier

☆☆ Bedrooms ☆☆
This gorgeous Barcelona apartment features two bedrooms with high quality linen, wardrobe, nightstand, making it suitable for all your storage needs. There is the option for additional sleeping space with a double sofa bed, all beds are cosy and inviting, and a great place to relax after exploring the beautiful city.

☆☆ Bathrooms ☆☆
This spacious unit has two full bathrooms and its far from ordinary. The beautifully tiled bathrooms have all the features needed for ultimate refreshment and relaxation, the modern sink and mirroring are placed above storage, the bathrooms are an extremely rewarding place to get ready and start the day or to relax and unwind from a busy one.

☆☆ Kitchen & Lounge ☆☆
Although you may want to spend your time exploring Barcelona's famous eateries, there is the option for a home-cooked meal as the kitchen is equipped with all the requirements and amenities, allowing you to feel at home, far from home. The lounge area is situated next to the kitchen, with comfortable dining next to the kitchen and a sofa for a chilled and relaxed time after a busy day. The apartment has an upscale, contemporary décor, a pleasant and bright living room with a flat screen TV.

☆☆ Outside Space ☆☆
The outside space of the apartment is a key feature, the balcony gives you an overview to spectate and enjoy, in addition, the apartment features a stunning rooftop terrace with a communal chill out area and solarium, where you can chat and have a drink with other guests, or enjoy the wonderful view over Montjuic.

Book Today & Let Us Take Care of You In Barcelona!

When you stay in this beautiful unit, you have access to everything. The unit is rented out to one family at a time, so you have ultimate privacy and space. Your house will be happy to meet you upon arrival and give you all the information you need for a comfortable and relaxing stay.

KEY FEATURES:
☀ 2 bedrooms and a sofa bed in the living room
☀ 2 modern bathrooms with everything you need
☀ Fully-equipped kitchen area with dining table
☀ Modernly designed lounge with a 43 inches TV
☀ Rooftop terrace with breathtaking views
☀ Access to the internet

We are always available via Airbnb chat or phone if you need help, have questions or any concerns. You can contact us for any reason, from restaurant recommendations to how to use the washing machine. You will also meet one of us in person during your check-in where we will show you around and give you the keys.
Business travelers can use their laptops by connecting to the speedy Wi-Fi, keeping connected with customers, clients, family, etc.
Families traveling with a young child will have access to a baby crib, just let us know beforehand so we can have this set up for you.

This apartment is managed by Spain's Leading Serviced Apartment Brand, as awarded at the World Travel Awards 2019! We are honoured to receive this award and continue raising the standards of service in the hospitality and tourism industry. Thank you for your continued support!

By staying in this apartment, you are taking part in the WERESPECT initiative, focussed on promoting the relationship between holiday rental managers and their local communities. We ask you, as our guests, to join us in promoting sustainable tourism by being respectful of our neighbours and remaining conscious of your surroundings.

We support a local charity called Casals dels Infants, which support children from under privileged families in Barcelona and other Spanish and Moroccan cities. By booking this apartment, you are helping to contribute to this wonderful charity, and trough this, better the lives of children who don't have much. If you wish to know more about Casals Dels Infants, don't hesitate to send us a message :)

Early Check in? Late check out? No problem! We can't actually let you in to the apartment earlier, or let you stay longer, but we work with a great service that can take care of your suitcases for you if you arrive much before check in time, or fly out much later than check out time, so you can enjoy your day in the city without carrying them around. If you want to know more, don't hesitate to write us!

You will receive all the necessary information for entry before your arrival.

CEE: No
equipment
Internet
refrigerator
towelsLinen
toilets
hairdryer
air conditioning
balcony
lift
microwave
parking
terrace
satTv
swimmingPool
washing machine
SPECIFICATIONS
arrival
PAYMENT AND CANCELLATION POLICY
7 days fully refundable
7 days before arrival you can cancel with full refund. Within 7 days no refund
House's rules
"DO NOT BOOK BEFORE READING THESE RULES.

Please note, that at least one member of your group needs to be above 30 years of age to stay in this apartment."

No Smoking: Please notice that this is a strictly non-smoking apartment.
The apartment is fitted with smoke detectors.

No Parties: Strictly no parties are allowed in this apartment as the apartment is located in a residential building. If you are coming to party, please book somewhere else.

No noise at night: No excessive noise is allowed after 21/9PM as the apartment is located in a residential building.

The apartment has a NoiseAlarm installed: This device only measures the volume level of noise and sends an alert when exceeding the maximum limit set. By NoiseAlarm only measuring the sound pressure, it does not record any audio, video nor conversations, and offers a 100% of privacy to the guests.

This system collaborates to make tourism more sustainable, for more information visit www.roomonitor.com If you do not adhere to these rules, we reserve the right to ask you to leave immediately, as our relationship with our neighbors is of the utmost importance to us.

If a guest loses a set of keys during their stay, an 80€ fee will apply.

Please keep in mind that if you book last minute (less than 24 hours before your arrival), the official check-in time will be subject to our availability and will be after 4:00 PM.

City Tax: We have to charge you the Barcelona City Tax of 4.40€ per guest above 17 years of age per night, upon arrival to the apartment. To understand the calculations, 3 people staying for 3 nights is 39.60€ (4.40 x 3 X 3 = 39.60).

Passport information: It is required by law to register all people staying in any tourist accommodation by their full name, birth date, and passport number. We will therefore request you to provide us with this information before your arrival.

Send this sentence and the ages of your group with your first message: ""Roses are red, violets are blue, I have read the house rules as I was supposed to"""
reviews
Excellent customer service support. Would respond quickly to any questions.
너무 깨끗합니다! 문 여는것도 쉽고 전체적으로 완벽합니다! 다만 방문이나 화장실 문 잠그는게 없어서 조금은 불편해요
We enjoyed our stay, everything is as described. Location is great, very close to bus and metro stations, so everything in Barcelona was easy reachable. The apartment is very nice, clean, with new appliances, very good central air conditioning that heated the apartment in the evenings without problems. Ahmad from Stay U-nique waited for us in front of the building to make check-in easier for us and was available during our stay for any questions we might had - thanks a lot, Ahmad! Overall great experience, we recommend this apartment to everyone.
Manque des notices simples d'utilisation des appareils, sinon appartement idéal pour deux couples chacun dans sa partie privative...
lovely apartment, very clean and everything available
Everything was perfekt. Apartament is really modern and close to the centre. You have a lot of space and great accessory. The communication was also really good. With keys also without Problem
Appartement spacieux et très propre. Bien équipé, tous commerces au alentour. Organisation remarquable de la réservation à la prise des clefs. Je recommande.
super appartement très professionnelle☺️
Muy buena ubicación. El departamento es igual que en las fotos. Todo muy limpio y la comunicación a través de E-mail o por la app es bastante buena! Mil gracias!!
Nice clean and with all the utilities you need. Great communication with the host!
One of the best apartment you want to stay at. Everything is modern and extremely clean. The communication was quick. Very well situated too.
Quite new and comfortable apartment in a very good location. There is all the necessary public transport nearby - several metro lines, an airport shuttle, a hip-on-off tourist bus, etc. The apartment is through the house, 2 balconies, 2 bedrooms, 2 bathrooms and the kitchen has everything you need. If you are very disturbed by sleep, choose a bedroom on the courtyard side, this city never sleeps- you may be surprised by garbage truck at 5am. Communication with the Host is fast. We lived in the apartment for 4 days and we were very satisfied with our vacation!
Magnífica ubicación. Fácil operativa de entrada y salida de la reserva. Apartamento en muy buen estado. Todo facilidades. Agradecida por la atención siempre rápida.
Add dates to see availability