Thank you for contacting us!&nbsp
You will receive a response shortly.
Make a booking
Book
Phone
en
Image gallery
Image gallery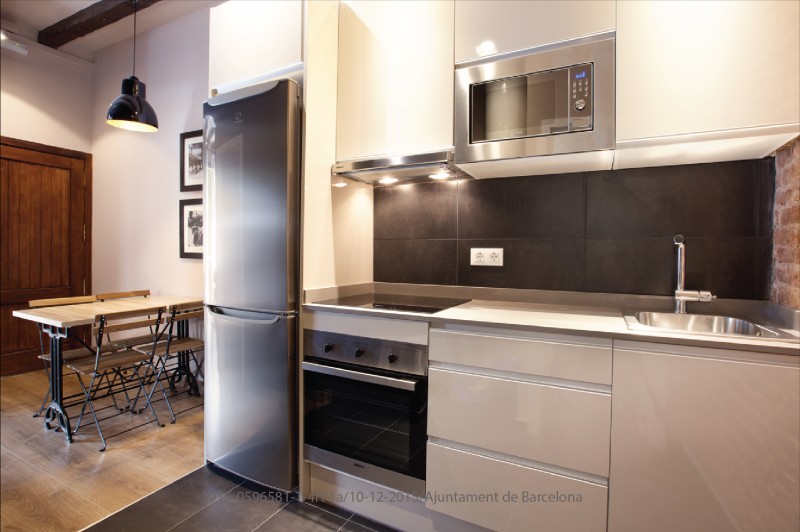 Image gallery
Image gallery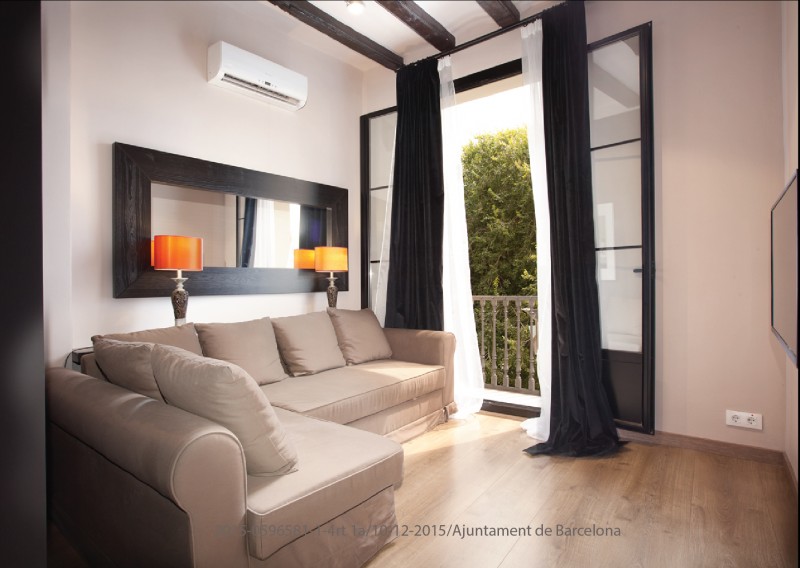 Image gallery
Image gallery
Image gallery
Image gallery
Image gallery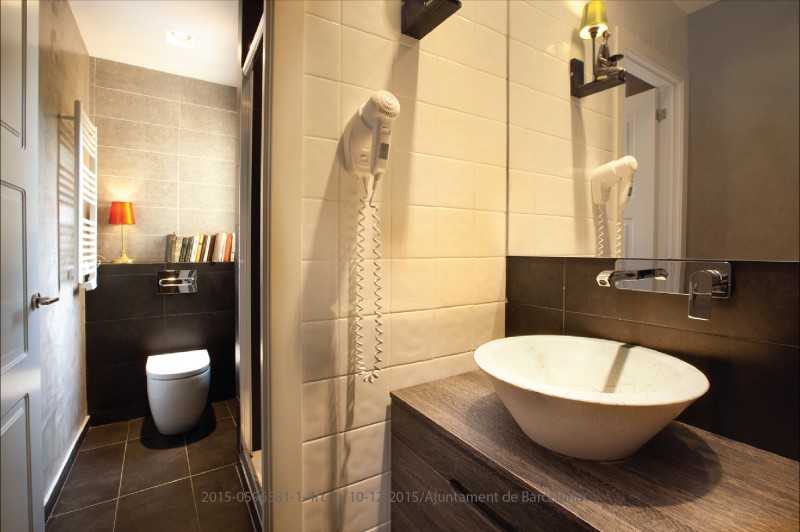 Image gallery
Image gallery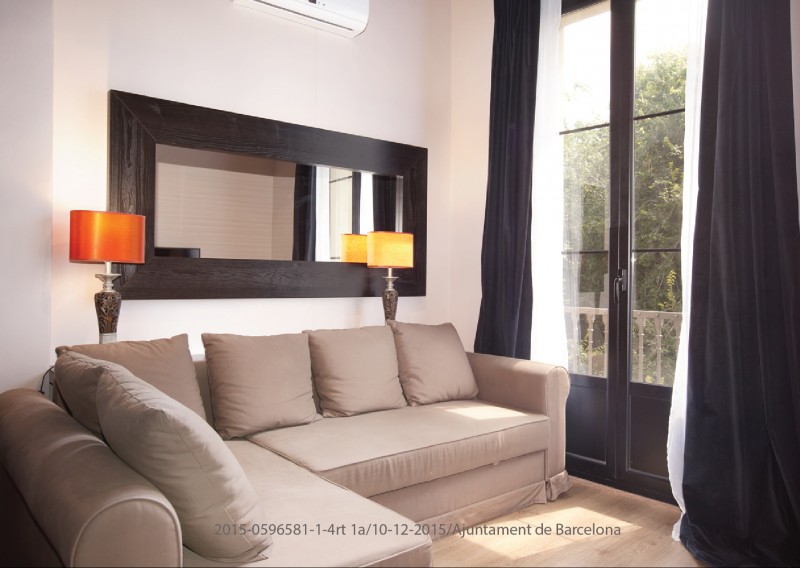 Image gallery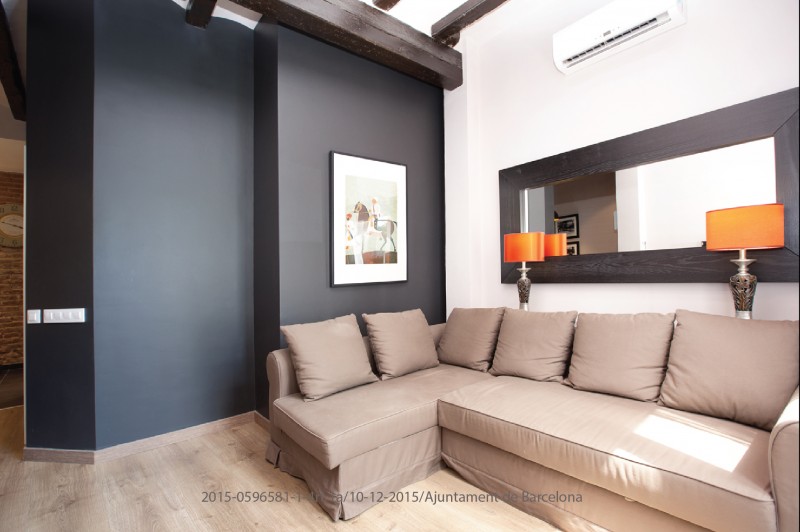 Image gallery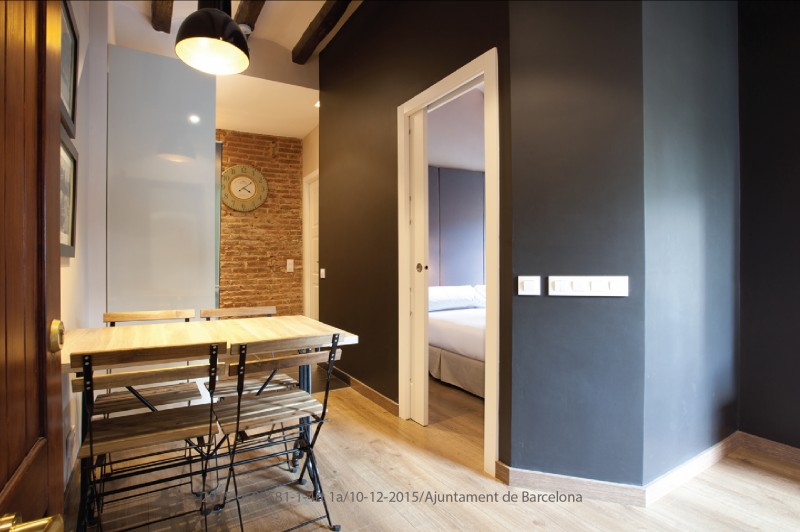 Image gallery
Image gallery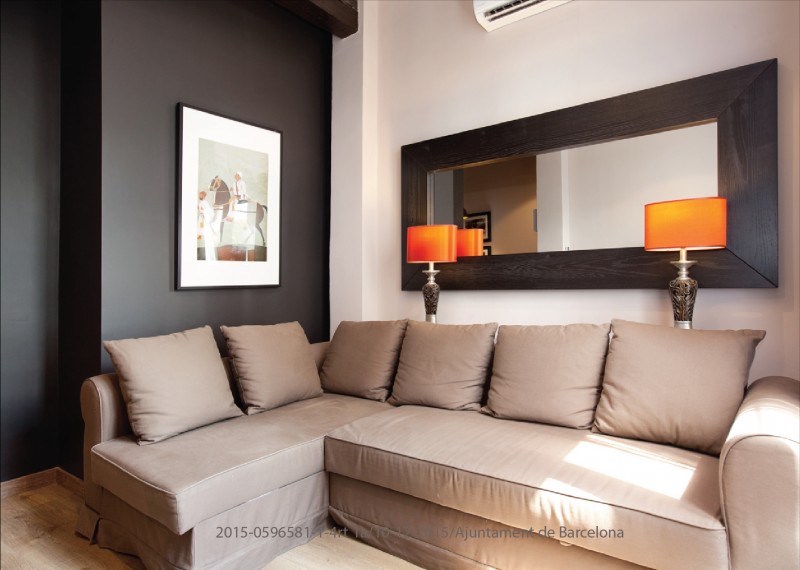 Image gallery
Image gallery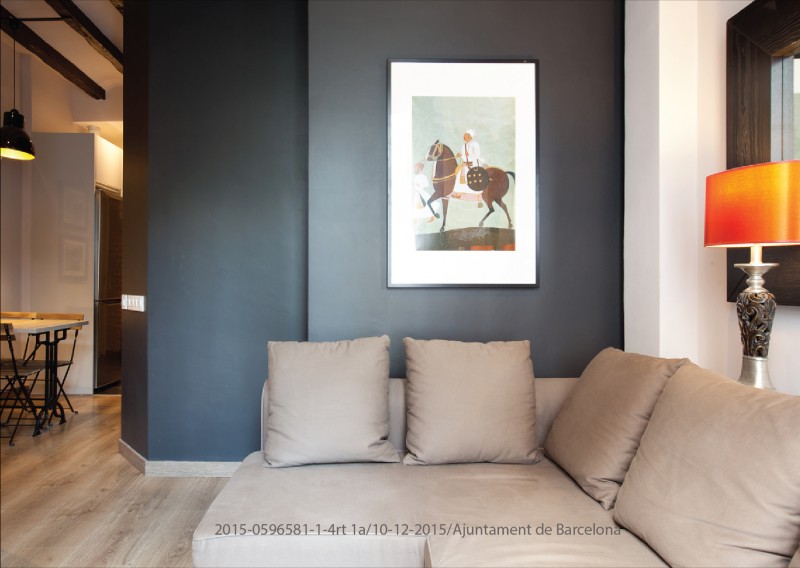 Image gallery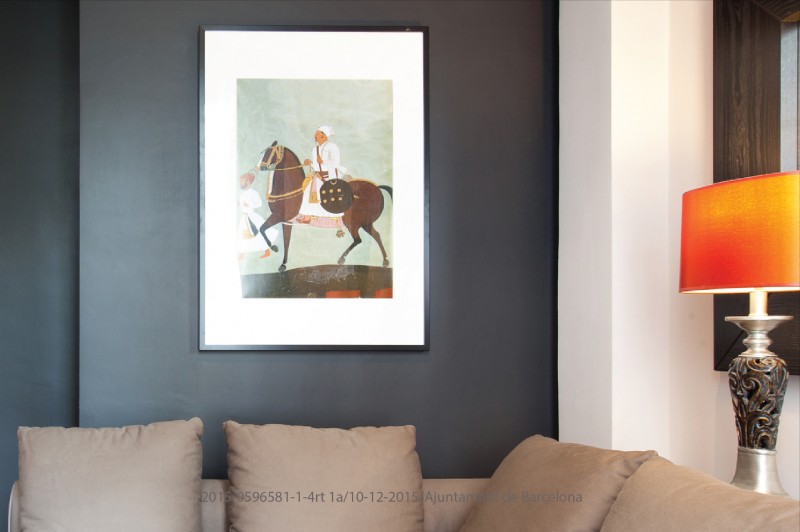 Image gallery
Image gallery
Image gallery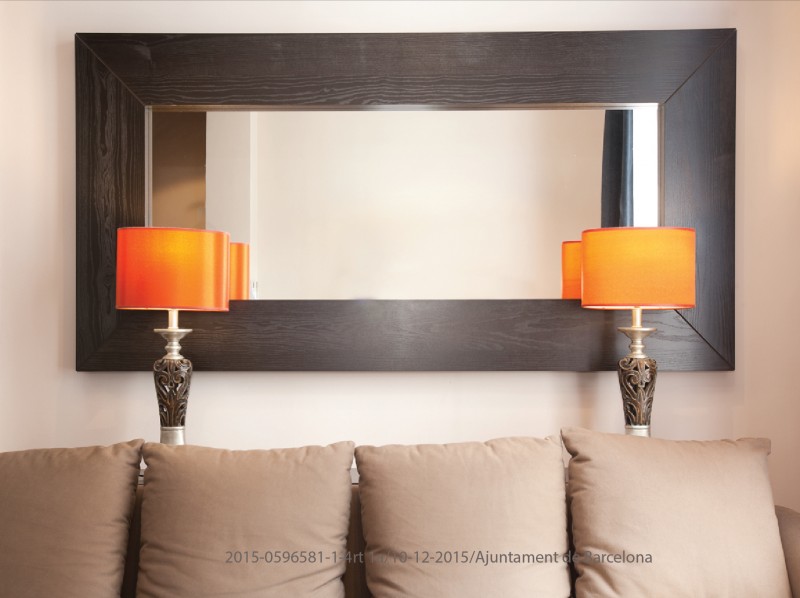 Image gallery
Image gallery
Image gallery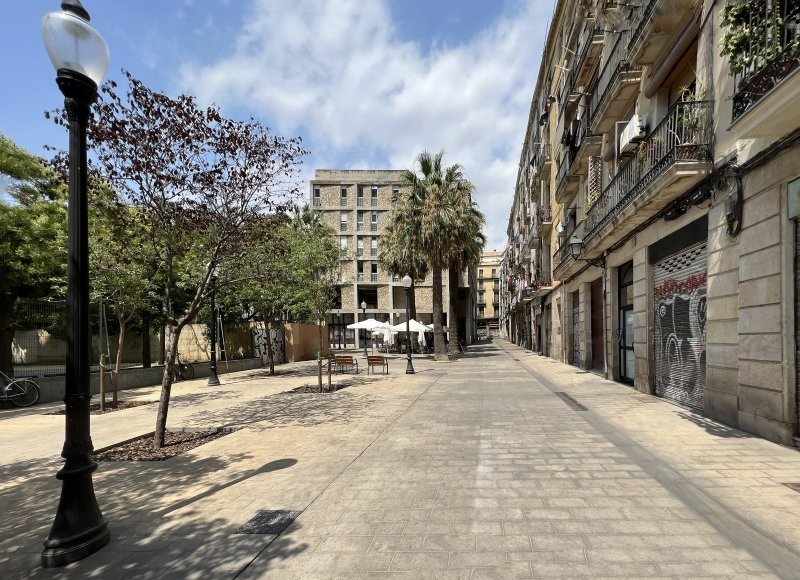 Image gallery
Image gallery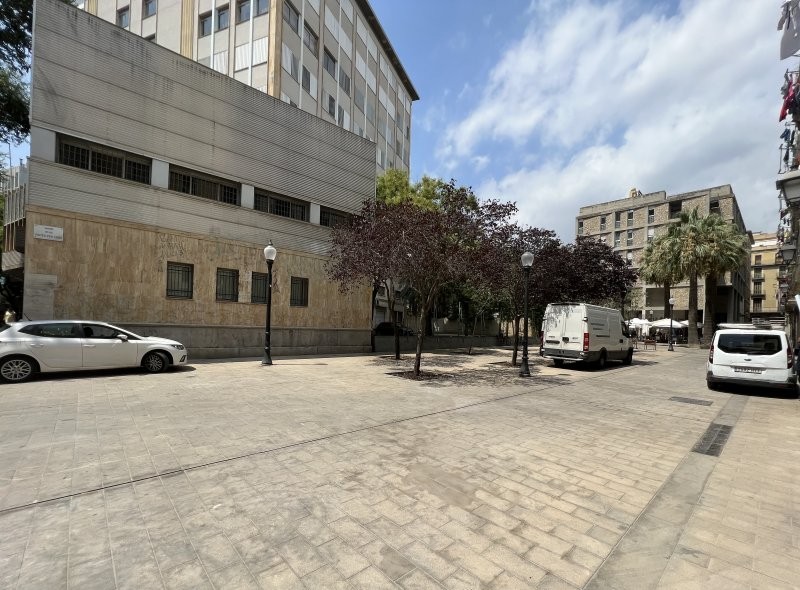 Image gallery
Image gallery
Barcelona
Renovated apartment close to Las Ramblas
ADVANTAGES OF BOOKING WITH US
Disponibilidad 24 horas
7 días a la semana
Mejor precio
online garantizado

License number:
HUTB-064099
Description
The flat is located in El Raval, specifically in the Drassanes area, a two-minute walk from Las Ramblas and three minutes from Plaza Real. It is a multicultural neighbourhood where locals and people of different origins and cultures live together. Proof of this multicultural richness are its cafés, tea shops, bars and ethnic restaurants where you can taste the most representative dishes of the different cuisines of the world. You can also find in the same area trendy restaurants and bars (Cañete, Somnia, Frankie Gallo Cha Cha, Trópico, La Monroe, My fucking restaurant, Helados Rocambolesc...).

The Raval, and especially Drassanes, is a popular and working class neighbourhood that has been undergoing a process of gentrification for some years now, which has made it fashionable and has changed the profile of its inhabitants and its businesses. This process is fully underway, which is why there is a coexistence of very diverse and sometimes conflicting realities: the old humble reality - with social assistance centres for these groups - with the more cosmopolitan and new trends - largely promoted by tourism - which is gradually taking hold. Those who visit this neighbourhood should be aware that they are going to an area immersed in this type of process that practically all the great capitals of Europe and North America have gone through.

It is therefore an ideal flat for young people who want to experience life in the heart of Barcelona. The Raval is an interesting and exciting area of Barcelona. It also has its more bohemian, alternative and underground side with all that this entails being in the historic centre of a big city, but it has a special personality and character of its own that make it a must-see. If you're an experienced traveller, I wouldn't hesitate to recommend this area if you want to experience an authentic and stimulating Barcelona neighbourhood. However, if you don't feel comfortable walking through areas undergoing gentrification, with the occasional presence of some disadvantaged groups, this may not be the neighbourhood for you.

What is the attraction of El Raval? The area is vibrant, historic, authentic and full of personality. It is a lively, multicultural neighbourhood with a wide variety of tempting cafés, restaurants and bars. The area has also become fashionable with a variety of art studios, galleries and trendy bookshops, not forgetting the imposing MACBA (modern art museum) and the CCCB, which is the neighbouring exhibition centre. It is also very attractive that just a few minutes walk from the flat you will find the Maritime Museum, the Güell Palace, the Boqueria market, the Liceu opera house, the Santa Monica Art Centre, the Film Library of Catalonia, the Wax Museum, the Columbus Monument, the Golondrinas boats, the Rambla del Mar and the oldest port in the city, the Library of Catalonia.

EEC: Yes / Energy consumption: G / Emissions: G
equipment
Internet
refrigerator
towelsLinen
toilets
hairdryer
air conditioning
balcony
lift
microwave
parking
terrace
satTv
swimmingPool
washing machine
SPECIFICATIONS
arrival
PAYMENT AND CANCELLATION POLICY
7 days fully refundable
7 days before arrival you can cancel with full refund. Within 7 days no refund
House's rules
DO NOT BOOK BEFORE READING THESE RULES.

Please note that at least one member of your group needs to be above 25 years of age to stay in this apartment."

No Smoking: Please notice that this is a strictly non-smoking apartment.
The apartment is fitted with smoke detectors.

No Parties: Strictly no parties are allowed in this apartment as the apartment is located in a residential building. If you are coming to party, please book somewhere else.

No noise at night: No excessive noise is allowed after 21/9PM as the apartment is located in a residential building.

The apartment has a NoiseAlarm installed: This device only measures the volume level of noise and sends an alert when exceeding the maximum limit set. By NoiseAlarm only measuring the sound pressure, it does not record any audio, video nor conversations, and offers 100% of privacy to the guests.

This system collaborates to make tourism more sustainable, for more information visit www.roomonitor.com If you do not adhere to these rules, we reserve the right to ask you to leave immediately, as our relationship with our neighbors is of the utmost importance to us.

If a guest loses a set of keys during their stay, an 80€ fee will apply.

Please keep in mind that if you book last minute (less than 24 hours before your arrival), the official check-in time will be subject to our availability and will be after 4:00 PM.

City Tax: We have to charge you the Barcelona City Tax of 4.40€ per guest above 17 years of age per night, upon arrival to the apartment. To understand the calculations, 3 people staying for 3 nights is 39.60€ (4.40 x 3 X 3 = 39.60).

Passport information: It is required by law to register all people staying in any tourist accommodation by their full name, birth date, and passport number. We will therefore request you to provide us with this information before your arrival.

Send this sentence and the ages of your group with your first message: Roses are red, violets are blue, I have read the house rules as I was supposed to.
reviews
Really enjoyed our stay in Barcelona! Walkable distance from las ramblas and gothic quarter with good train links to other parts of the city. Highly recommend!
Muy buena ubicación, el anfitrión siempre estaba al pendiente.
Nice place to stay when you are on vacation in Barcelona. 2 minutes walk from La Rambla, metro station, bakery, fast food places, local restoraunts... Everything is close and good connected with public transportation. Place have all what is described when we booked the apartment, it was clean, quiet. Not so much natural light in bedroom and bathroom, but livingroom is covered with sun light at the most of the day. In general, this place I recommend to stay when you come to Barcelona. :)
Très bel appartement accueil chaleureuse Très bel emplacement
고딕지구 한 가운데에 위치하고 있어 저녁마다 산책다니기 좋습니다. 전철역도 가깝고, 바닷가 산책나가는데 5분밖에 걸리지 않습니다. 모든 시설이 새것이라 깨끗하고, 전자키로 편리하게 이용이 가능합니다. 가격 대비하여 상당히 만족스러운 5박 이었습니다.
One of the best vacations of my life thanks to the location and the amenities of the property
appartement très moderne on se croirait à l hôtel à proximité de tous les commerces à recommander
Very helpful host. We left early the night before to catch a train and did not make it to the station in time. There is little to no Uber in Barcelona, and trains took longer than expected. We had to go back to the AirBnB around 11PM and the host was kind enough to meet us back and let us in. Lovely location, lift was very much appreciated, clean, beautiful design and layout!
Great location extremely convenient
Es un hermoso apartamento, muy buen equipado, funcional y agradable, la única nota negativa es el colchón, no es de la calidad del resto del equipamiento
AMAZING AIRBNB!! We stayed a few day's at this property after a 1 month cruise and it was great. Our ship arrived early and the host was kind enough to let us leave our luggage at the property as it was being prepared for our visit. We we're greeted immediately by agustina and she was very sweet and clear with instructions. The property had everything you need for a great visit. We cook a-lot and the kitchen was well equipped. The location: Just a 17 min drive from the cruise port, we paid $20 taxi. Around the property; Ita near the local Reval sector of Barcelona, its an area with many ethnic groups live. It's total fine!! That just gave us more options to eat. At a glance, some picky guests can criticize the area, but anyone that travels knows thats normal and it was very safe. There's a supermarket just down the street that made our cooking easy and affordable. This area is very turristy area, close to La Rambla, so restaurants are more costly, and the supermarket is extremely low cost and well stocked. After a weeks visit, We took the metro (2stops) to the airbus at plaza españa that took us straight to the airport. BOOK THIS PLACE!!! You won't regret it
This is a gem of an apartment. The hosts were spectacular and attended to all the needs of their guests. The apartment was very clean with all you could need and more. This has been so well considered and communication is strong from as soon as you book until after you leave. Thank you for a wonderful stay. I would recommend and all I'll come again. The apartment was both centrally located and beautiful. Thank you!
As noted by other users, this is a quiet compact apartment in great location for walking to markets, restaurants, tourist sites and a Metro station is very close. The check-in was easy and the property managers were very quick to respond when there was an issue.
We stayed at this apartment in mid October. Everything was just as pictured and described on the site. It was great to have a kitchen although there were many restaurants to experience. The location was ideal and very quiet despite being so close to Las Ramblas. Check in was smooth and communication prompt. Would definitely stay again should we return to Barcelona.
The apartment was well appointed with everything you could wish for a short stay. Well decorated with excellent furniture and facilities that were very clean and user friendly. The fact that there are eight identical apartments in the block should be made clear in the description. We had the top floor 90+ steps (with a known 'lift phobic' in our party we would have avoided this). Otherwise we had a great time in Barcelona and this premises was ideally situated for quick and easy access to the heart of the Gothic Quarter and felt very safe. Stay Unique were very accommodating and easy to communicate with about things, they also adapted to our unexpected early arrival very well.
Great place to stay. Clean, central and an awesome vibe!
A really beautiful and well located apartment, highly recommended!
I loved staying at this apartment. It was elegant, practical and was in a great position in a lively area. Daniela from Stay U-Nique was friendly, professional and made my arrival super easy. I would definitely stay there again.
Great location and place to stay, exactly as described on the listing!
Great flat with air conditioning and clean. Location is good, close to Las Ramblas but not too close that you will hear busy street noise. 25min walk to beach thank you
great compact apartment. excellent location. The apartment had everything you need for a comfortable stay in Barcelona. recommend.
I had a great experience in this apartment and with Stay U-Nique. Check-in and check-out were completely smooth. The apartment was exactly as advertised, in a great location very convenient to La Rambla and the L3 metro. Everything was extremely clean and in working order. Stay U-Nique is extremely responsive and easy to communicate with: the one thing that wasn't perfect was that the air conditioner broke mid-stay, and when I told them, someone came to fix it within 24 hours -- you really can't ask for anything more than that. When I come to Barcelona again, I will definitely stay with Stay U-Nique. They are some of the most professional hosts I have ever had on AirBnB.
Todo perfecto.. Super .. muchas gracias
Add dates to see availability