Thank you for contacting us!&nbsp
You will receive a response shortly.
Make a booking
Book
Phone
en
Image gallery
Image gallery
Image gallery
Image gallery
Image gallery
Image gallery
Image gallery
Image gallery
Image gallery
Image gallery
Image gallery
Image gallery
Image gallery
Image gallery
Image gallery
Image gallery
Image gallery
Image gallery
Image gallery
Image gallery
Image gallery
Image gallery
Image gallery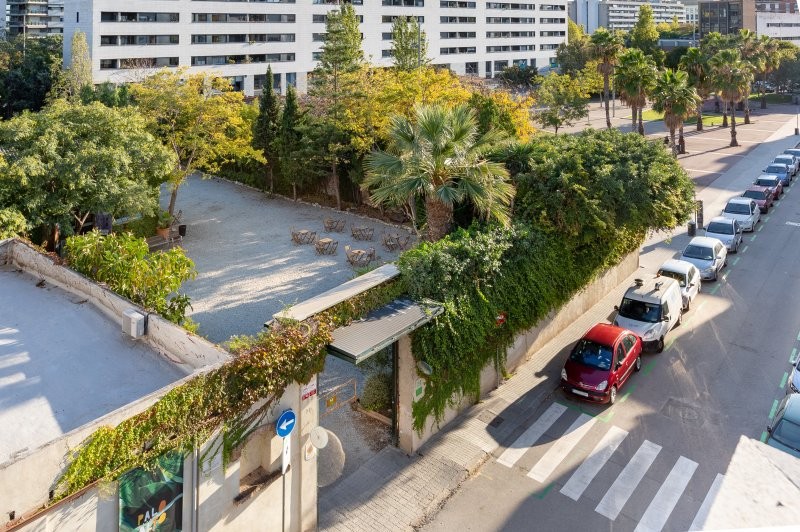 Image gallery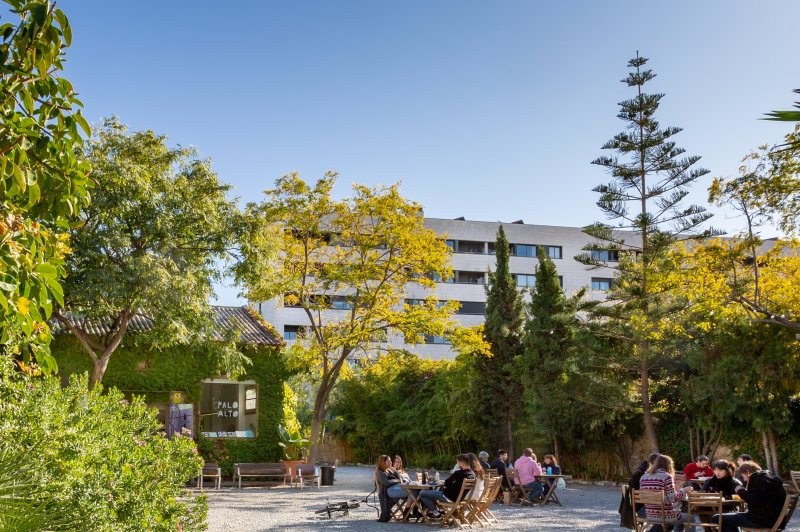 Image gallery
Barcelona
STUNNING BEACH APT. ROOFTOP TERRACE
ADVANTAGES OF BOOKING WITH US
Disponibilidad 24 horas
7 días a la semana
Mejor precio
online garantizado

License number:
HUTB-002697
Description
5 Min walk to the beach,
6 Min walk to Metro Selva De Mar,
☆Beach Apartment
☆Rooftop Terrace

This stunning apartment is located next to the beach, it is ideal for families or a small group of friends, Fully equipped with one double bedroom, a bedroom with two single beds, and a sofa bed. Access to public transport is only minutes away and very easily accessible. The perfect place for comfortable living in Barcelona.
Experience Barcelona Wit Us & Learn More Below!

Here Are A Few Kind Words From Our Past Guest:

''Good location – supermarket and metro nearby, the beach is 10-15 minutes walk. Quiet residential area." - Aleksandra
"Great Experience, awesome team" - Marco

☆☆Bedrooms☆☆
This stunning Barcelona apartment features two bedrooms and a sofa bed which allows for living space for up to 6 people. The first bedroom is equipped with a high-quality double bed, name brand linens and soft natural lighting. The windows are big and provide the room with stunning natural light that will ensure the day starts the right way. The second bedroom is equipped with 2 single beds, ideal for kids or friends, The bedrooms are warm and inviting, and a great place to relax after exploring the beautiful city.

☆☆Bathrooms☆☆
This spacious unit has one full bathroom, The bathroom has all the features for refreshment and relaxation. The modern bathroom sink sits under a wall-mounted mirror, The bathroom is a rewarding place to get ready for a busy one or to unwind from one.

☆☆ Kitchen & Lounge ☆☆
While you may want to spend your time exploring Barcelona's famous eateries, sometimes there is nothing like a home-cooked meal. And this apartment features a fully furnished kitchen with everything you need to make meal preparation easy. cabinets provide plenty of space to store your family's favorite groceries, and modern appliances, making it easy to cook meals for your hungry crew.
Start a pot of coffee in the mornings, and eat breakfast together in the beautiful city.
The lounge area sits in the center of the apartment, making it easy to move about the space.

☆☆ Outside Space ☆☆

This apartment comes with a huge rooftop terrace which is the only thing you have to share with the rest of the building. It has a few sunbeds, a nice shower and a dining table. Staying here allows you to step out of your front door and be only a short walk away from the beach. You are also just a short metro ride from patio cafes, restaurants, sidewalk boutiques, and some of Spain's most iconic and historic landmarks.

★☆ Book Today & Let Us Take Care Of You In Barcelona! ☆★
equipment
Internet
refrigerator
towelsLinen
toilets
hairdryer
air conditioning
balcony
lift
microwave
parking
terrace
satTv
swimmingPool
washing machine
SPECIFICATIONS
arrival
PAYMENT AND CANCELLATION POLICY
7 days fully refundable
7 days before arrival you can cancel with full refund. Within 7 days no refund
House's rules
Here are the house rules for this apartment, based on the regulations of the buildings community guidelines.

Non-Smoking
No Parties
No Excessive Noise at Night
No non-registered visitors in the apartment
No Groups Under 30 Years of Age
The terrace is closed from 9:00 pm till 10:00 am.

Please understand that breach of these rules will lead to you having to leave the apartment immediately.

We are part of the WeRespect initiative, a Barcelona City initiative focused on making tourism and local life work side by side. We therefore hope you will respect your neighbors and the city around you.
reviews
Schöne Wohnung in ruhiger und sicherer Lage. Gerne wieder.
Sehr schöne Wohnung. Sehr gut ausgestattet. Alles ist ein bisschen in die Jahre gekommen, aber erfüllt noch voll und ganz die Funktionen. Check-In war sehr unproblematisch und leicht, aber sehr unpersönlich. Alles ist aber gut durchgedacht. Das sind nur 10-15 Minuten bis zum Strand zu laufen. Ein paar Supermärkte und Bäcker gibt es um die Ecke. Bis zur Bahn schafft man es in 10 Minuten. Mit zwei Bäder und zwei Schlafzimmer ist die Wohnung für 4 Personen ideal. Zu 6 wäre es auch kein Problem, aber dann schläft jemand im Wohnzimmer und es wird ein bisschen kuschelig. Vielen Dank und gerne wieder!
Amplio, limpio y bien ubicado. cumplieron con todo y mas!!!!!
Thanks for the great stay!
We had an great stay, close to the beach, close to public transport, easy to manoeuvre and a comfortable apartment. We even walked to the harbor over the boulevard. Groceries and bakery around the corner.
Tolle Wohnung. Super Lage. Gerne wieder.
Nice convenient apartment that can host up to 6 persons! Close to metro with easy connection to touristic locations and with beach nearby in a calm residential area, which was refreshing in comparison to overcrowded places in touristic areas.
We had a nice stay in this apartment. Good location: quite far from Barcelona city center but very well connected through the metro: only 5 minutes walk if you take the exit "Provencals". Supermarkets and bakery very close, on the way to the metro station. The apartment is pretty well equipped, the beds are comfortable and the area is quiet. The automatic check-in worked really well and Stay U-Nique people have been really kind asking if everything was fine during our stay. I will not hesitate to book again this apartment for our next stay in Barcelona.
Add dates to see availability