Thank you for contacting us!&nbsp
You will receive a response shortly.
Make a booking
Book
Phone
en
Image gallery
Image gallery
Image gallery
Image gallery
Image gallery
Image gallery
Image gallery
Image gallery
Image gallery
Image gallery
Image gallery
Image gallery
Image gallery
Image gallery
Image gallery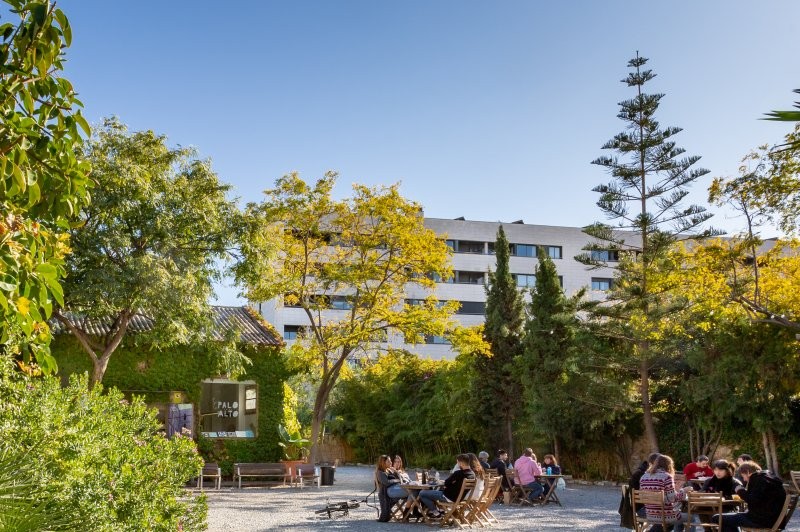 Image gallery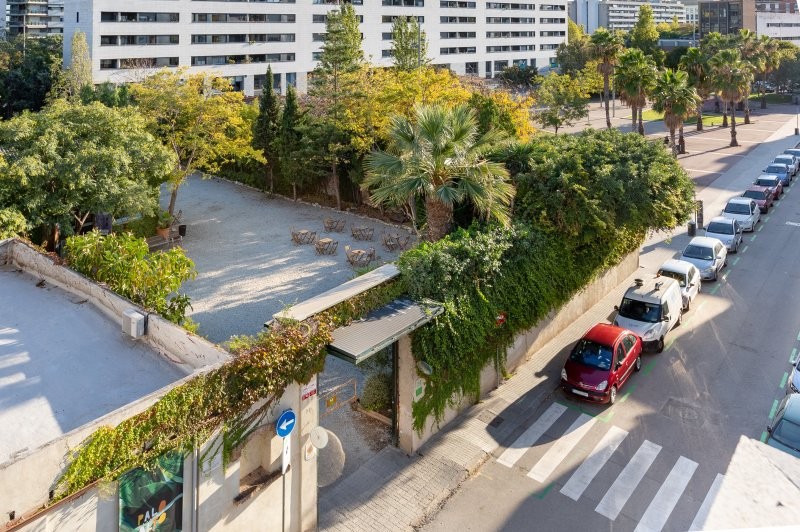 Image gallery
Barcelona
BARCELONA BEACH COSY LIVING ROOFTOP TERRACE
ADVANTAGES OF BOOKING WITH US
Disponibilidad 24 horas
7 días a la semana
Mejor precio
online garantizado

License number:
HUTB-002702
Description
This stunning apartment is located minutes away from the beach which makes it ideal for families and groups of friends. It is equipped with 3 bedrooms, a sofa bed and all other essentials needed for an enjoyable stay. Access to public transport is also only a few minutes away which means exploring the beautiful city can be done with ease. Perfect for escaping the busy Barcelona streets and relaxing on the beach.

Experience Barcelona With Us & Learn More Below!

The space
Here Are A Few Kind Words From Our Past Guests:

"Good location - Quiet residential area, The kitchen is equipped with all you need to cook" - Aleksandra
" Great experience, awesome team" - Marco

☆☆ Bedrooms ☆☆
This beautiful Barcelona apartment features 3 bedrooms and a sofa bed in the living room, in total there is accommodation for 10 guests, there are 2 rooms with 3 single beds, one bedroom with a double bed and also a sofa bed in the living room. All bedrooms have quality bed linen. All the bedrooms have windows so there is always natural light in the room, The bedrooms are cozy and inviting, also a comfortable resting place after exploring the great city.

☆☆ Bathrooms ☆☆
There are two bathrooms in this apartment, both bathrooms have all the features required for a refreshing and relaxed time. The modern style sets the tone for the rest of the apartment, it's a rewarding place to either get ready for a bust day or to unwind from one.

☆☆ Kitchen & Lounge ☆☆
While you may want to spend your time exploring Barcelona's famous eateries, sometimes there is nothing like a home-cooked meal. And this apartment features a fully furnished kitchen with everything you need to make meal preparation easy. Custom cabinets provide plenty of space to store your family's favorite groceries.
The lounge area sits in the center of the apartment, making it easy to move about the space. You'll find high-end couches and a dining area, the mostly white space accented with pops of color is the perfect spot to catch up with conversation or watch TV.

☆☆ OUTSIDE SPACE ☆☆
This apartment comes with a huge rooftop terrace which is the only thing you have to share with the rest of the building. It has a few sunbeds, a nice shower and a dining table. Staying here allows you to step out of your front door and be only a short walk away from the beach. You are also just a short metro ride from patio cafes, restaurants, sidewalk boutiques, and some of Spain's most iconic and historic landmarks.

★☆ Book Today & Let Us Take Care Of You In Barcelona! ☆★
equipment
Internet
refrigerator
towelsLinen
toilets
hairdryer
air conditioning
balcony
lift
microwave
parking
terrace
satTv
swimmingPool
washing machine
SPECIFICATIONS
arrival
PAYMENT AND CANCELLATION POLICY
7 days fully refundable
7 days before arrival you can cancel with full refund. Within 7 days no refund
House's rules
DO NOT BOOK BEFORE READING THESE RULES.

No Smoking: Please notice that this is a strictly non-smoking apartment.
The apartment is fitted with smoke detectors.

No Parties: Strictly no parties are allowed in this apartment as the apartment is located in a residential building. If you are coming to party, please book somewhere else.

No noise at night: No excessive noise is allowed after 21/9PM as the apartment is located in a residential building.

The apartment has a NoiseAlarm installed: This device only measures the volume level of noise and sends an alert when exceeding the maximum limit set. By NoiseAlarm only measuring the sound pressure, it does not record any audio, video nor conversations, and offers 100% of privacy to the guests.

This system collaborates to make tourism more sustainable, for more information visit www.roomonitor.com If you do not adhere to these rules, we reserve the right to ask you to leave immediately, as our relationship with our neighbors is of the utmost importance to us.

Late check-ins: If you arrive outside of normal hours, please note that there is a late check-in fee. If you arrive after 21/9pm the fee is 20€, and after 24/12am the fee is 50€.

If a guest loses a set of keys during their stay, an 80€ fee will apply.

Please keep in mind that if you book last minute (less than 24 hours before your arrival), the official check-in time will be subject to our availability and will be after 4:00 PM.

City Tax: We have to charge you the Barcelona City Tax of 4.40€ per guest above 17 years of age per night, before arrival to the apartment. To understand the calculations, 3 people staying for 3 nights is 39.60€ (4.40 x 3 X 3 = 39.60).

Passport information: It is required by law to register all people staying in any tourist accommodation by their full name, birth date, and passport number. We will therefore request you to provide us with this information before your arrival.

Send this sentence and the ages of your group with your first message: Roses are red, violets are blue, I have read the house rules as I was supposed to.

reviews
Super séjour Je recommande vivement cet appartement pour un séjour à Barcelone
The apartment was very neat and clean. It was a very peaceful place and was close to the sea and metro. The bus stop was near by aswell. The host was very quick to reply aswell and very helpful.
Para ser la primera vez, mi familia y yo nos fuimos muy contentos de nuestra estancia volveremos a repetir sin duda
Die Wohnung hat uns (9 Personen) sehr gut gefallen. Sie hat alles, was man braucht und wurde im Inserat gut beschrieben. Sie war sauber und ohne unnötige Dekoration. Sie ist gut mit der Metrolinie 4 zu erreichen und in der Nähe befinden sich zahlreiche Einkaufsmöglichkeiten. Die Wohnung würde ich sehr empfehlen! Super!
Nice apartment, good hosting and location. Recommended.
Stay U-Nique is a particularly attentive AirBnB owner. Communication before and during our stay was exemplary. Communicating via the app was simple and Stay U-Nique answered in a few minutes when we had a question. The location is ideal, the amenities appropriate and complete and the wifi very helpful. Thanks for a wonderful housing experience in Barcelona for a large group!
The beds were comfortable. There is a lot of space in the appartment. It was close to the beach, in a nice neighborhood and close to the metro. The communication with the owners was always friendly and quick replies.
Apartment was spacious, clean and comfortable; air conditioning worked well providing a welcome respite from the August heat. Communication with the host was clear, efficient and responsive. Highly recommended.
Appartement propre et adapté à la location saisonnière. Nous avons passé un excellent séjour à Barcelone !
muy buen apto con gran capacidad.
Great location! Clean and comfortable.
Good position near the beach, modern and clean apartment, great communication and customer service. Really good experience
Super logement, nous avons passer un Excellent week-end. A moins de 10 min de la plage à pied. Pour info, le rooftop est commun à tout les logements.
Bon séjour merci pour cela !
Add dates to see availability