Thank you for contacting us!&nbsp
You will receive a response shortly.
Make a booking
Book
Phone
en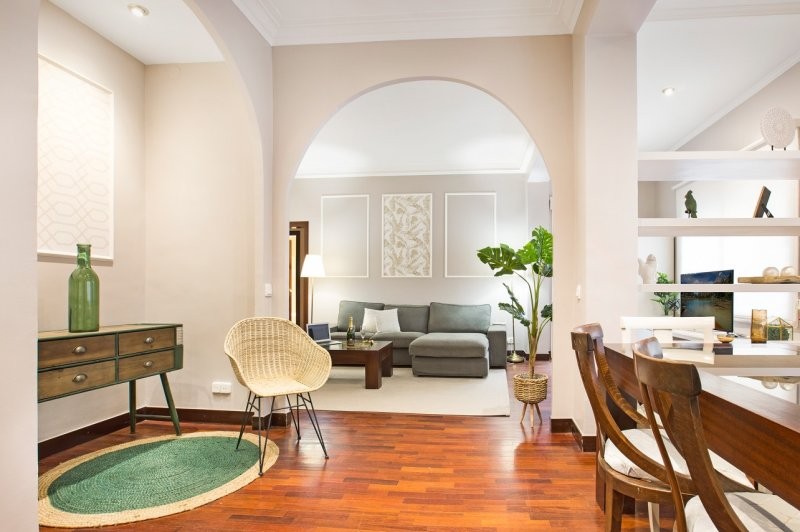 Image gallery
Image gallery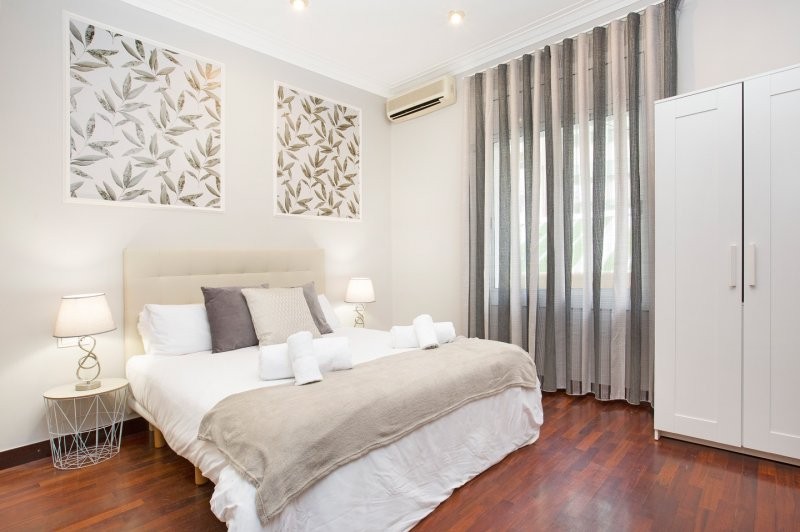 Image gallery
Image gallery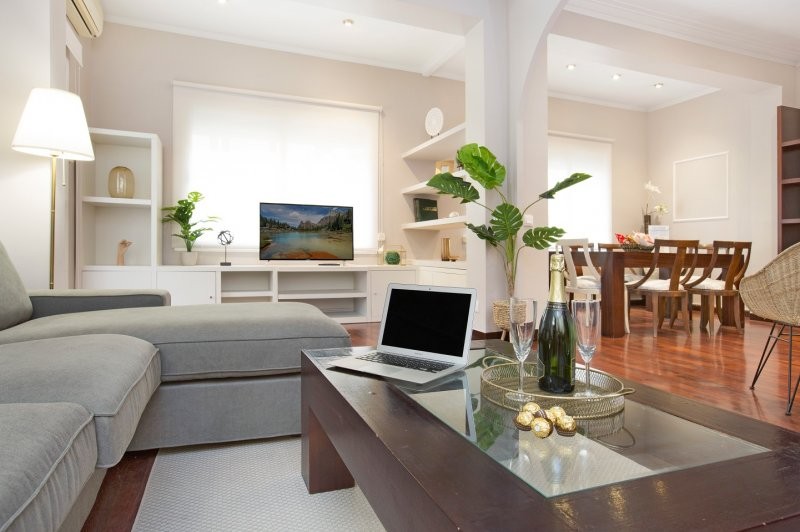 Image gallery
Image gallery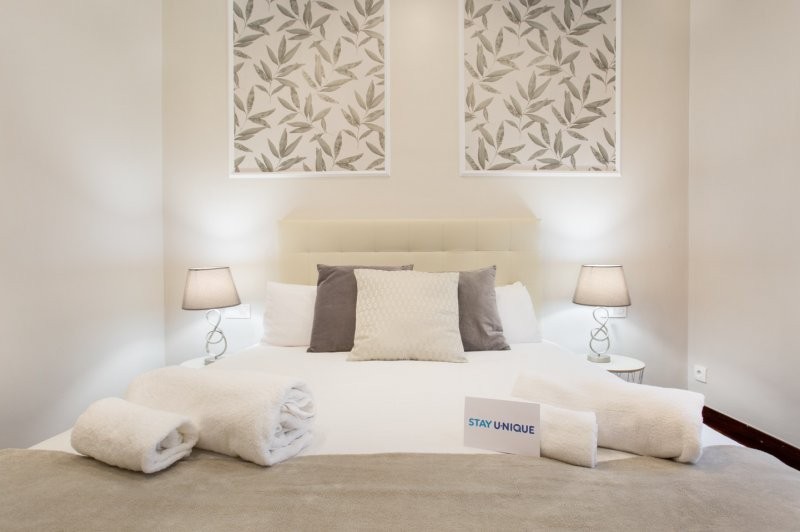 Image gallery
Image gallery
Image gallery
Image gallery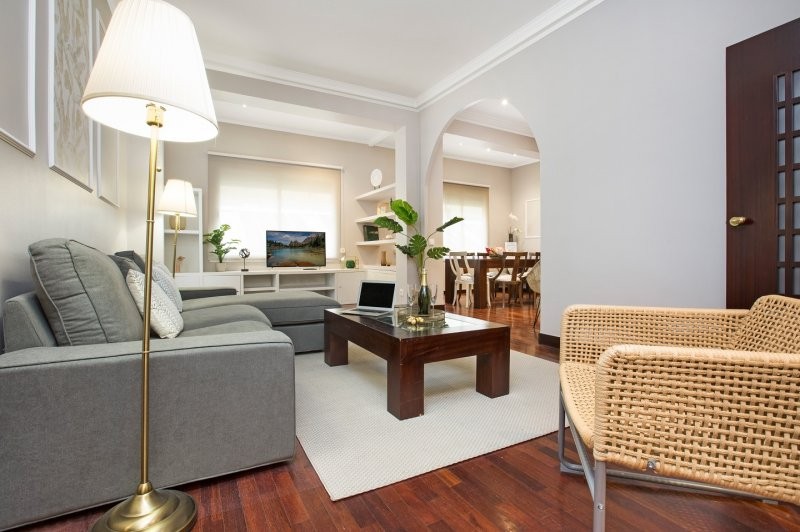 Image gallery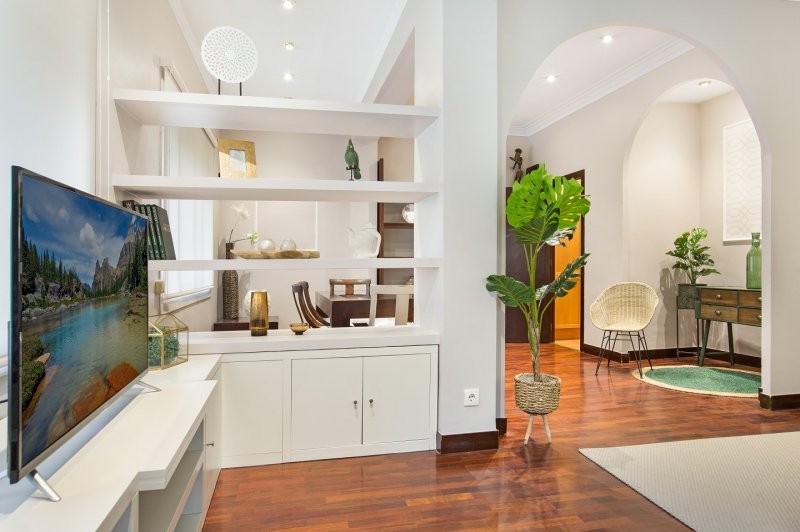 Image gallery
Image gallery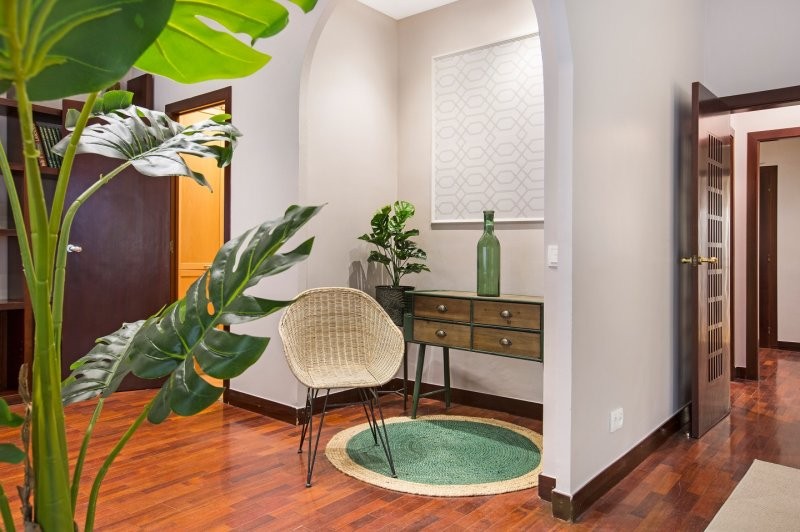 Image gallery
Image gallery
Image gallery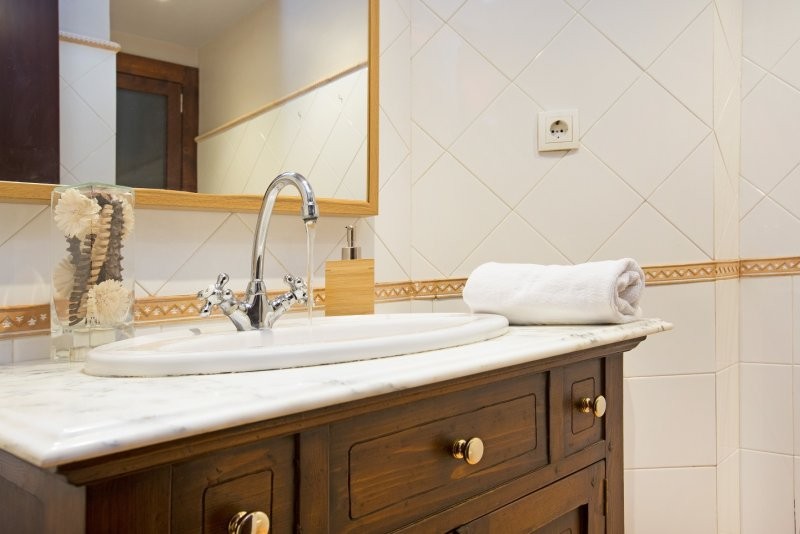 Image gallery
Image gallery
Image gallery
Barcelona
Beautiful and stylish apartment ideal for families
ADVANTAGES OF BOOKING WITH US
Disponibilidad 24 horas
7 días a la semana
Mejor precio
online garantizado

License number:
HUTB-004221
Description
15-Min metro to Museo Egipcio
3-Min walk to Parc del Turo
☆ Family Apartment
☆ Recently Renovated

This stunning modern apartment is perfectly designed for families, the stylish apartment is in the heart of Barcelona's upscale, cosmopolitan Sant Gervasi neighbourhood. As soon as you step outside, you will find yourself surrounded by the best shopping options and cuisines.
Fully equipped with 3 bedrooms, it is capable of hosting 5 guests.

Experience Barcelona With Us & Learn More Below!

Here Are A Few Kind Words from Our Guests¬ –

'What an amazing place to stay! Comes with everything you need for a stay in Barcelona. located by many restaurants and bakery, so you can't go hungry! The bus stops are also near and it won't be long to get to the city centre. Our hosts where amazing. Check in was easy as our agent, Judith, was punctual and helpful with information about the surrounding neighbourhoods. Very responsive! '– Kevin

'Very quick to respond and always available should we need anything. Check in process was great and very convenient. The apartment was lovely and spacious. In a great/safe neighbourhood close to lots of restaurants, shopping, markets, and a lovely park. Would highly recommend!' - Nosheen

☆☆ Bedrooms ☆☆
This stunning Barcelona apartment features 3 bedrooms, 2 are double beds and the other has a single bed, with extra space in the living room with the sofa bed. Both double rooms have a high-end double bed, name brand linens and soft lighting. The windows provide you with natural lighting to start the day the right way. The bedrooms are warm and inviting, and a great place to relax after exploring the beautiful city.

☆☆ Bathrooms ☆☆
This spacious unit has one full bathroom and its far from ordinary. The beautifully tiled bathroom has all the features for ultimate refreshment and relaxation. The modern vanity sits under a wall mounted mirror and it is completed with a single sink. The bathroom is an very rewarding place to get ready for a busy day or to unwind after one.

☆☆ Kitchen & Lounge ☆☆
While you may want to spend your time exploring Barcelona's famous eateries, sometimes there is nothing like a home-cooked meal. This apartment features a fully furnished kitchen with everything you need to make meal preparation easy. Custom cabinets provide plenty of space to store your family's favourite groceries.

The lounge area sits in the centre of the apartment, there is plenty of space in the lounge, there is a corner sofa with an armchair with a flatscreen TV for you and your family to enjoy, connecting to this is another room, this room is for dining, there is a dining table for up to 6 people to enjoy.

☆☆ Outside Space ☆☆
While there is no private patio or balcony connected to this unit, staying here allows you to step out of your front door and be immersed in the culture and beauty of Barcelona. You are just a short walk away or metro ride from patio cafes, restaurants, sidewalk boutiques, and some of Spain's most iconic and historic landmarks.

☆☆ Book Today & Let Us Take Care Of You In Barcelona ☆☆

When you stay in this beautiful luxury unit, you have access to everything. The unit is rented out to one family at a time, so you have ultimate privacy and space. Your host will be happy to meet you upon arrival and give you all the information you need for a comfortable and relaxing stay.

Business travellers can pop open their laptops, connect to the speedy WiFi, and keep connected with customers, clients, family, and friends back home. Families traveling with young children will have access to a baby crib, just let us know of this need beforehand so we can have it set up for you!

Key Features:
- 2 large bedrooms; both with double beds
- 1 bathroom with bathtub
- Fully equipped kitchen area with dining table
- Spacious and modern lounge
- Access to the internet
- Modern styled décor / recently re-decorated

We are always available via Airbnb chat or phone if you need help, have questions or any concerns. You can contact us for any reason, from restaurant recommendations to how to use the washing machine. You will also meet one of us in person during your check-in where we will show you around and give you the keys.

This apartment is managed by Spain's Leading Serviced Apartment Brand, as awarded at the World Travel Awards 2019! We are honoured to receive this award and continue raising the standards of service in the hospitality and tourism industry. Thank you for your continued support!

By staying in this apartment, you are taking part in the WERESPECT initiative, focussed on promoting the relationship between holiday rental managers and their local communities. We ask you, as our guests, to join us in promoting sustainable tourism by being respectful of our neighbours and remaining conscious of your surroundings.

We support a local charity called Casals dels Infants, which support children from under privileged families in Barcelona and other Spanish and Moroccan cities. By booking this apartment, you are helping to contribute to this wonderful charity, and through this, better the lives of children who don't have much. If you wish to know more about Casals Dels Infants, don't hesitate to send us a message :)

Early Check in? Late check out? No problem! We can't actually let you into the apartment earlier, or let you stay longer, but we work with a great service that can take care of your suitcases for you if you arrive much before check in time, or fly out much later than check out time, so you can enjoy your day in the city without carrying them around. If you want to know more, don't hesitate to write us!

Sant Gervasi once was a separate village but is now considered as its own neighbourhood. Nowadays you can still feel that there is a different atmosphere when walking through Sant Gervasi you can sense that the locals are proud of their neighbourhood.

In modern times, Sant Gervasi has become an upscale neighbourhood, becoming an important and influential business and financial district. Barcelona's popular designer street Passeig de Gracia is only a stone's throw away with every shop desirable, as well as the Barraquer clinic, as well as multiple beauty and cosmetic clinics such as Eugin.

The apartment is also conveniently located close to sights such as the infamous Sagrada Familia designed by Gaudi.

It is very easy to get around from here due to the proximity to the big Avinguda Diagonal thoroughfare and Francesc Macia roundabout. You will have many different bus and metro lines available, including a tram stop and a Barcelona Bus Turistic stop. The closest metro is Muntaner L6.
Passeig de Gracia, Rambla de Catalunya and other important points can also easily be reached by foot.

If you travel to Barcelona by plane you can use the following description coming to the apartment. The fastest way to get to the apartment is by taxi, we can help you book one if needed. You can also come with the Airport shuttle bus to Place Catalunya and after that with metro L6 to the station called Muntaner. Then you are very close to the apartment, easy as that!
equipment
Internet
refrigerator
towelsLinen
toilets
hairdryer
air conditioning
balcony
lift
microwave
parking
terrace
satTv
swimmingPool
washing machine
SPECIFICATIONS
arrival
PAYMENT AND CANCELLATION POLICY
7 days fully refundable
7 days before arrival you can cancel with full refund. Within 7 days no refund
House's rules
Here are the house rules for this apartment, based on the regulations of the buildings community guidelines.

Non-Smoking
No Parties
No Excessive Noise at Night
No non-registered visitors in the apartment
No Groups Under 35 Years of Age

Please understand that breach of these rules will lead to you having to leave the apartment immediately.

We are part of the WeRespect initiative, a Barcelona City initiative focused on making tourism and local life work side by side. We therefore hope you will respect your neighbors and the city around you.
reviews
The location was perfect for my needs. The building is well kept. The check-in was easy and comfortable. 2 big bedrooms are warm without need to heat, the 3rd is a small room, also warm. Great spacious dining area. Little details as extension cords, welcoming washing products and others were very appreciated. Wonderful internet. Easy access to property owners. My situation required staying couple of nights less, and my request to partially refund was met positively. Thank you, excellent service.
Bon séjour, appartement propre situé dans une jolie immeuble
Great apartment, great location with small local shops and restaurants in the neighborhood and high street shops/brands on Diagonal just around the corner.
El piso es tal cual las fotos y está muy bien ubicado. es un poco oscuro y no circula mucho el aire, pero el tamaño y la ubicación son ideales.
Appartement confortable. Bien placé
Großes Appartement, sehr gut eingerichtet in hervorragender Lage.
Only two small improvements could be made for future guests. The first, some air fresheners in the apartment. For the duration of our stay, there was a lingering odor from something that was cooked earlier? It kind of stuck around for the length of our stay so air fresheners would certainly help. Also there was very few cleaning products in the kitchen so we struggled to properly wipe down countertops, bathroom vanities, and the dining table. Otherwise we had a lovely and very comfortable stay! Also we appreciate how quickly the issue with the shower head was resolved! Many thanks!
Our only issue was the constant complaining from the neighbors arguing excesive noise when we were acting normally and following a standard schedule. We understand that kids can sometimes be noisy, but it"s impossible to keep them from making a bit of sound every once in a while. We would have understood complaints for boisterous child play or for our kids making noise at nighttime, but that was certainly not the case. I know it doesn"t seem like a big deal, but having to be constantly looking after children so that the don"t make a single noise is pretty uncomfortable, so our opinion is that you should either discuss this situation with the neighbors to try to get them to be a bit more flexible or otherwise not recommend the apartment for families with children. Having said that, we had a very pleasant stay otherwise and the apartment itself totally lived up to our expectations, thanks a lot for everything. Best, Javier
Add dates to see availability