Thank you for contacting us!&nbsp
You will receive a response shortly.
Make a booking
Book
Phone
en
Image gallery
Image gallery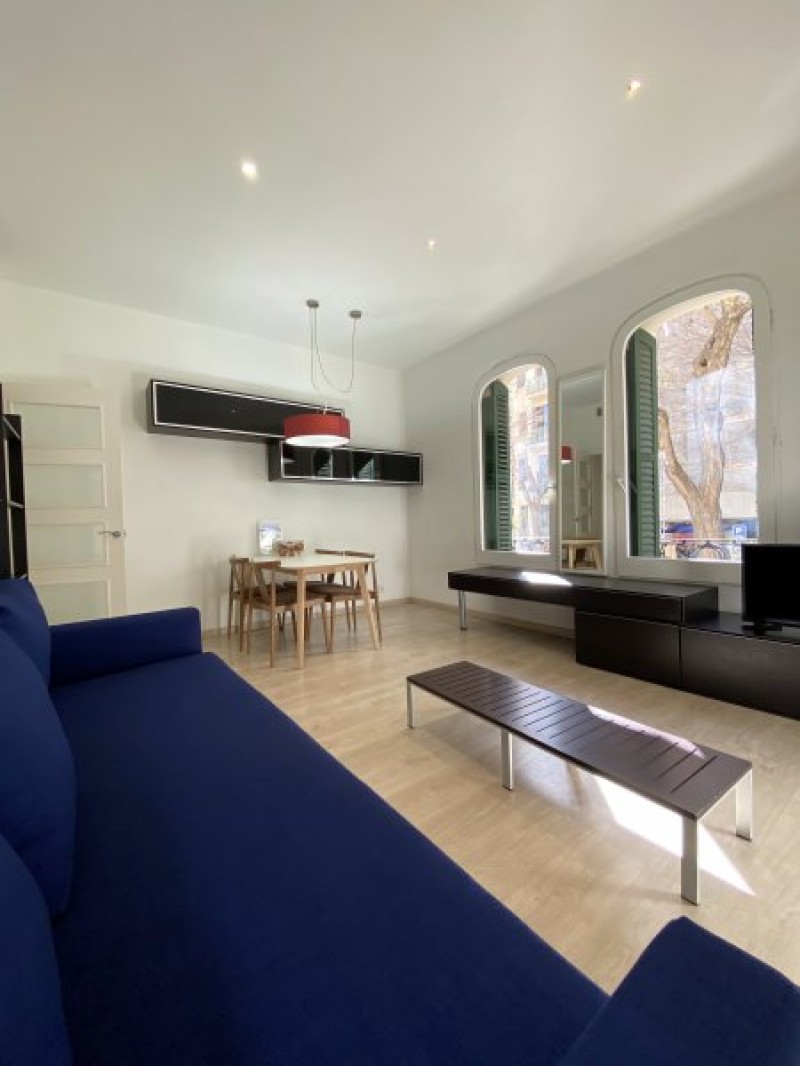 Image gallery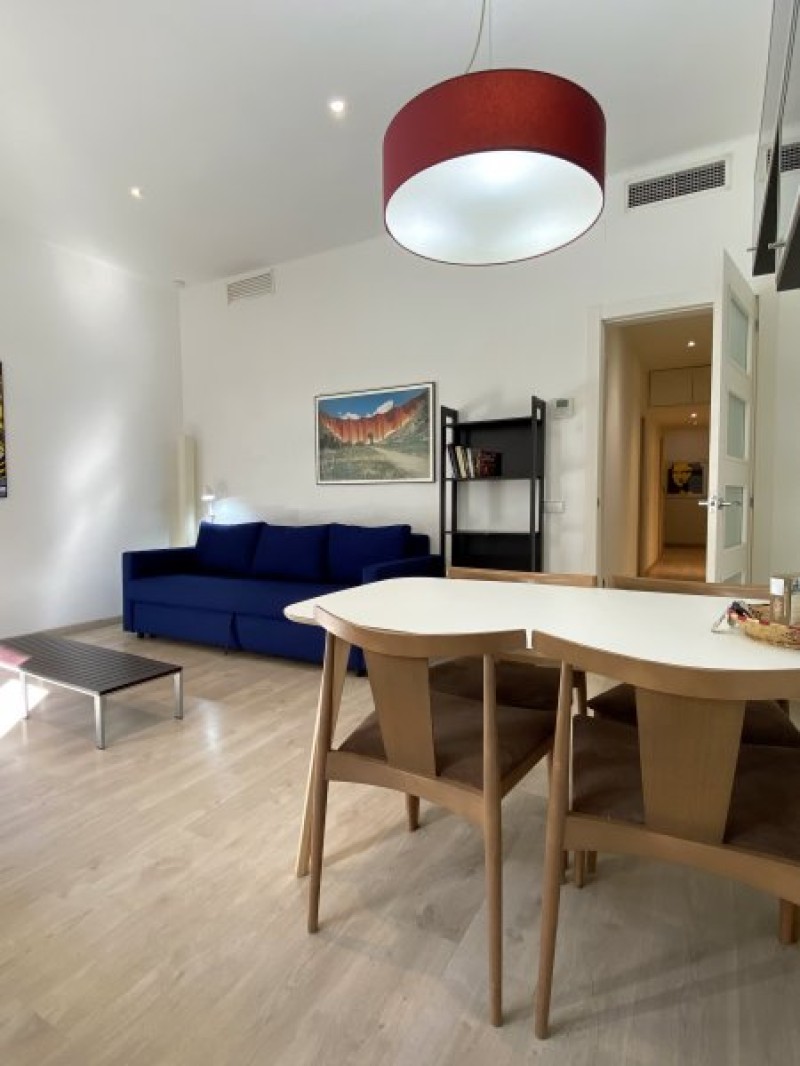 Image gallery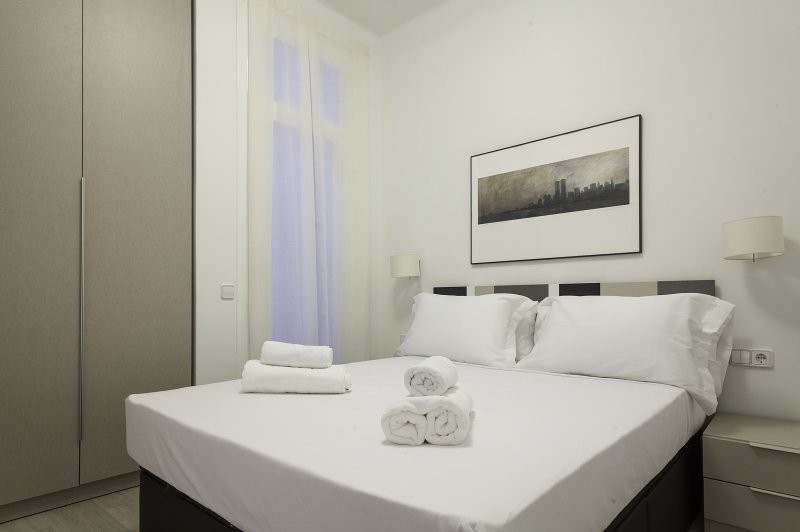 Image gallery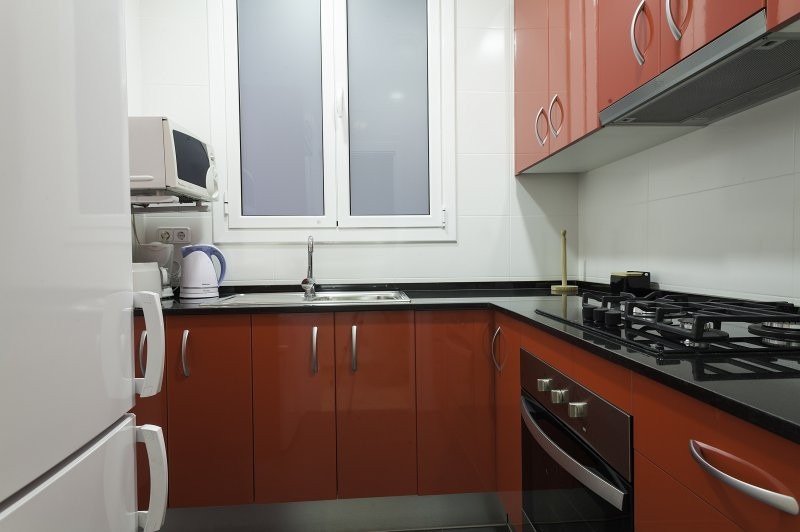 Image gallery
Image gallery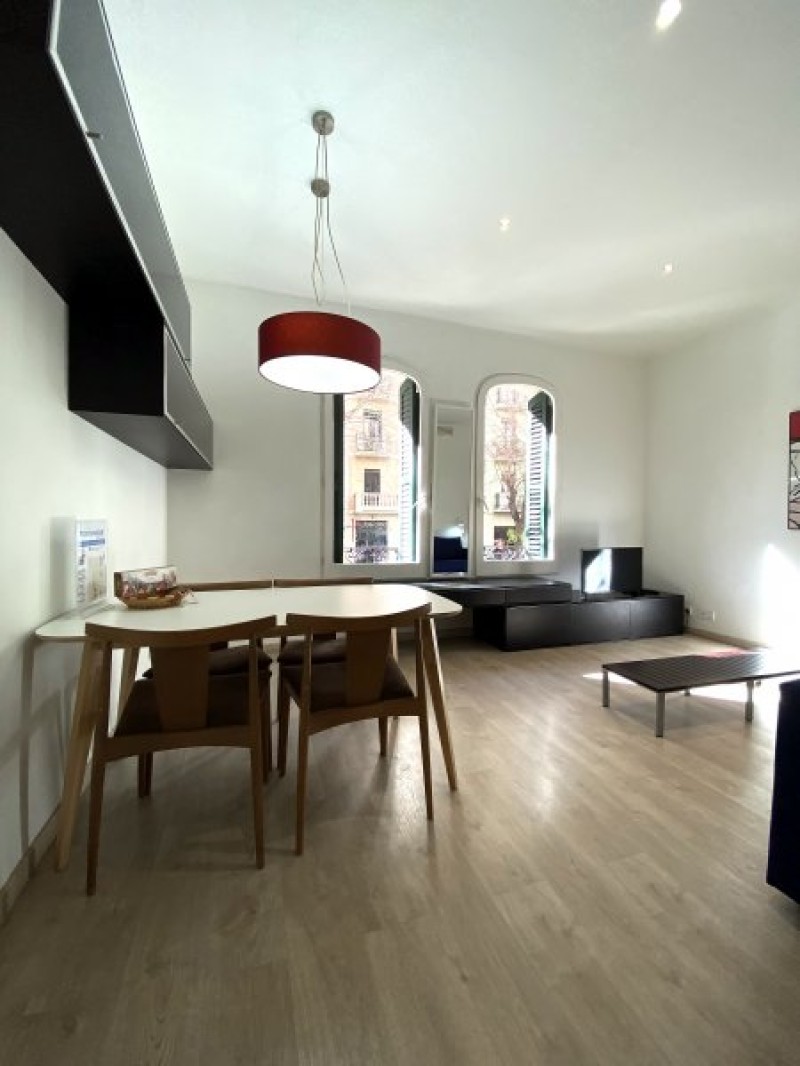 Image gallery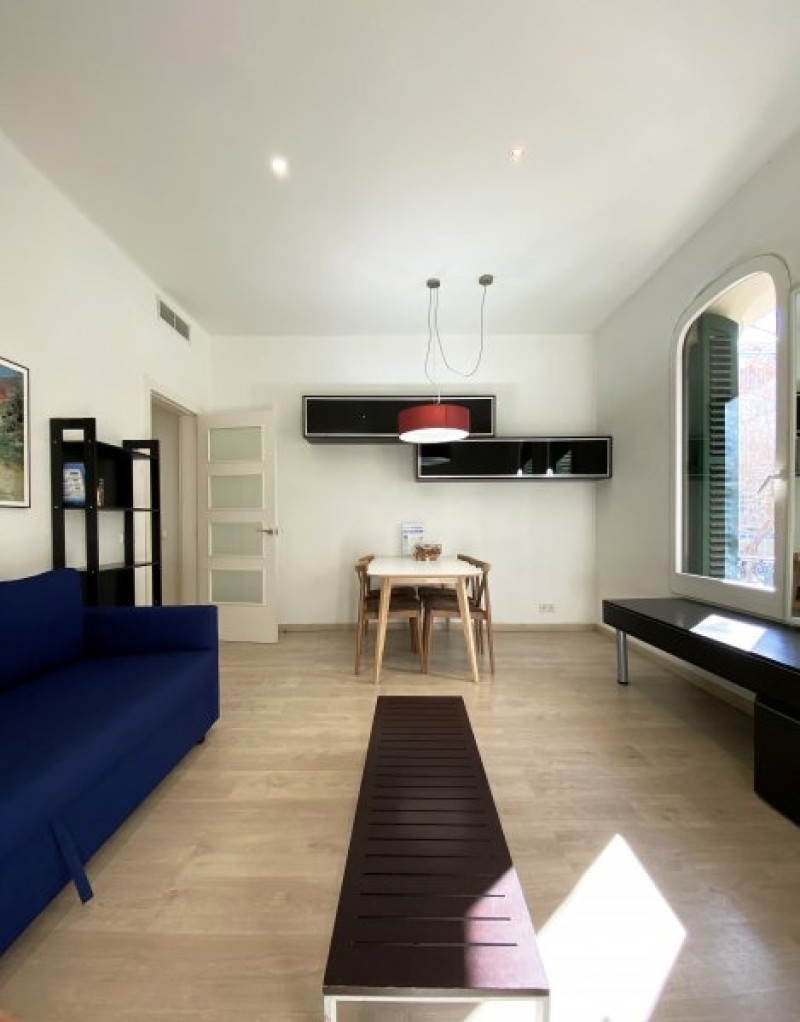 Image gallery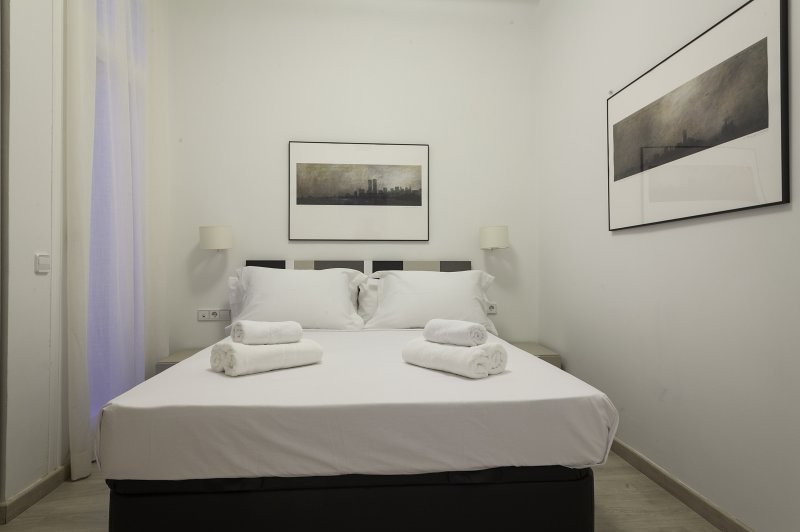 Image gallery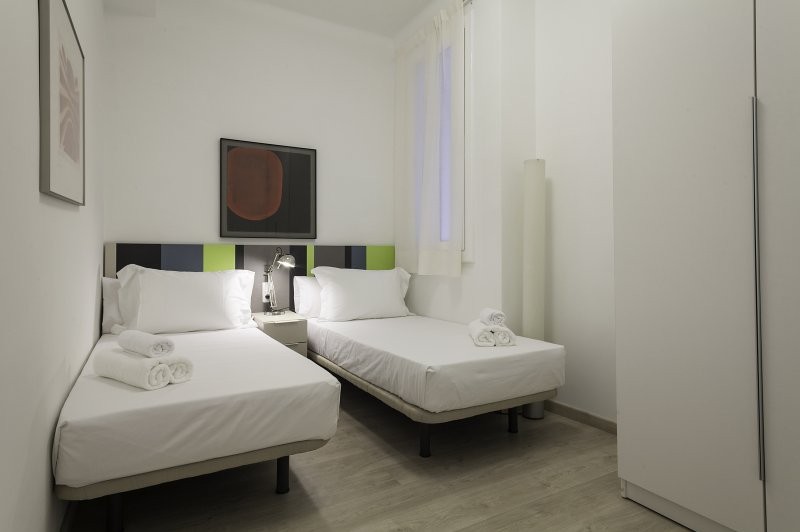 Image gallery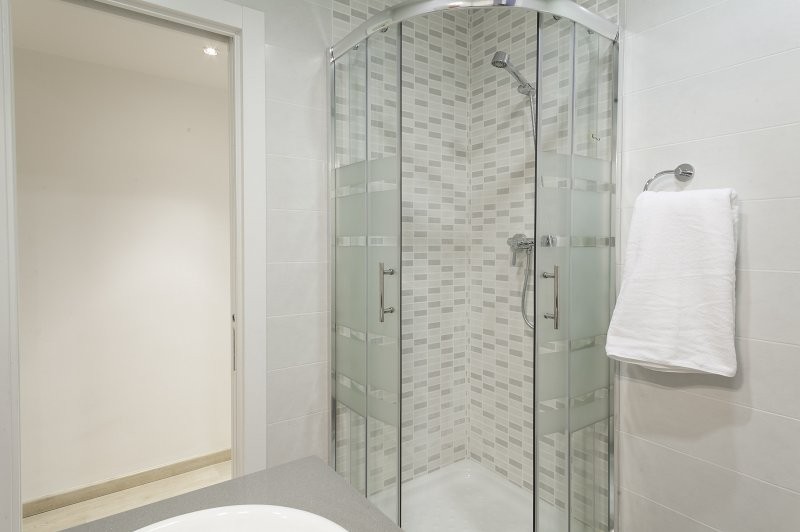 Image gallery
Image gallery
Image gallery
Image gallery
Image gallery
Image gallery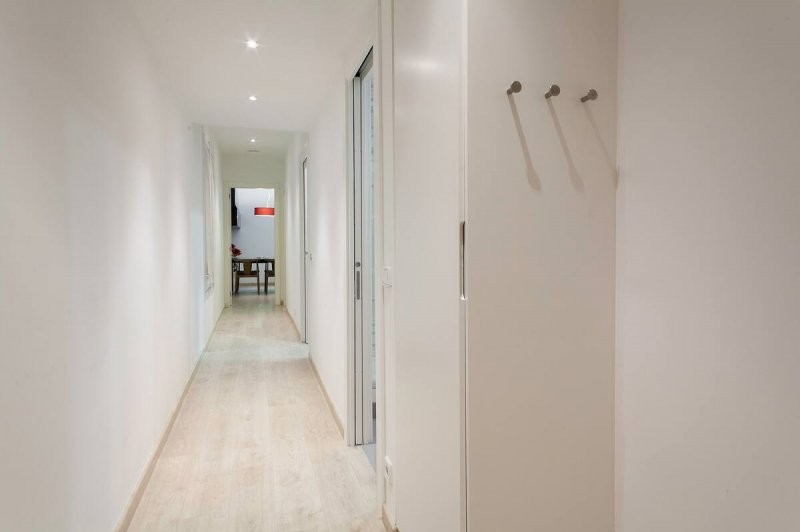 Image gallery
Image gallery
Image gallery
Image gallery
Image gallery
Image gallery
Image gallery
Barcelona
Spacious apartment close to Sagrada Familia
ADVANTAGES OF BOOKING WITH US
Disponibilidad 24 horas
7 días a la semana
Mejor precio
online garantizado

License number:
HUTB-005912
Description
5 min walk to La Sagrada Familia
10 Min Metro to Plaça Catalunya
☆Family apartment

This gorgeous modern apartment located close to Sagrada familia is designed for families. Fully equipped with two bedrooms, a sofa bed and toys will make you and your family feel safe and at home. Access to public transport is only a few minutes' walk away and it is very easy to get to restaurants, cultural hotspots.

Experience Barcelona With Us & Learn More Below!

the space:
The apartment is situated in a building that was completely renovated in 2006. It has a spacious, bright and accommodating living room with a modern touch to it. The perfect air-conditioned place to relax after a long-day of exploring . The whole apartment has all the necessary appliances and amenities. Bed linens, Iron, toiletries, kitchen utensils etc.

The space:
Here Are A Few Kind Words From Our Past Guests:

''We absolutely loved this apartment. It has a great location, 5 min walk from Sagrada Familia, 8 min from the metro station. Close to everything. The neighborhood is very clean and safe and beautiful. The agency staff is very nice and reactive. We really recommend this place.'' - Phong

''The Apartment is very good located, Sagrada Familia is near the place (1-2 minute/s). The host was very friendly with quick answer always. I will recommend the place for my friends!'' - Girloanta

☆☆ BEDROOMS ☆☆
This stunning Barcelona apartment features two bedrooms and a sofa bed in the living room. Both bedrooms have a high-end double bed or two single beds, name brand linens, soft lighting and contemporary artwork. The windows are really big and provide you with an enormous amount of light to start your day off right. The bedrooms are warm and inviting, and a great place to relax after exploring the beautiful city.

☆☆ BATHROOMS ☆☆
This spacious unit has one full bathroom and it's far from ordinary. The beautifully tiled bathroom has all the features for ultimate refreshment and relaxation. The modern vanity sits under a wall-mounted mirror and is complete with a single sink. This bathroom is a rewarding place to get ready for a busy day or unwind from one.

☆☆ KITCHEN & LOUNGE ☆☆
While you may want to spend your time exploring Barcelona's famous eateries, sometimes there is nothing like a home-cooked meal. And this apartment features a fully furnished kitchen with everything you need to make meal preparation easy. Custom cabinets provide plenty of space to store your family's favorite groceries, and modern appliances, including a whisper-quiet dishwasher, make it easy to cook meals for your hungry crew.

Start a pot of coffee in the mornings, and eat breakfast together in the cozy breakfast nook overlooking the beautiful temple.

The lounge area sits in the center of the apartment, making it easy to move about the space. You'll find high-end couches, abstract art work, and contemporary fixtures and decor. The mostly white space accented with pops of color is the perfect spot to catch up with conversation or watch TV.

guest access
When you stay in this beautiful unit, you have access to everything. The unit is rented out to one family at a time, so you have ultimate privacy and space. Your host will be happy to meet you upon arrival and give you all the information you need for a comfortable and relaxing stay.

guest communication
We are always available via Airbnb chat or phone if you need help, have questions or any concerns. You can contact us for any reason, from restaurant recommendations to how to use the washing machine. You will also meet one of us in person during your check-in where we will show you around and give you the keys.

other things to note:
This apartment is managed by Spain's Leading Serviced Apartment Brand, as awarded at the World Travel Awards 2020! We are honoured to receive this award and continue raising the standards of service in the hospitality and tourism industry. Thank you for your continued support!

By staying in this apartment, you are taking part in the WERESPECT initiative, focussed on promoting the relationship between holiday rental managers and their local communities. We ask you, as our guests, to join us in promoting sustainable tourism by being respectful of our neighbours and remaining conscious of your surroundings.

We support a local charity called Casals dels Infants, which support children from under privileged families in Barcelona and other Spanish and Moroccan cities. By booking this apartment, you are helping to contribute to this wonderful charity, and through this, better the lives of children who don't have much. If you wish to know more about Casals Dels Infants, don't hesitate to send us a message :)

Early Check in? Late check out? No problem! We can't actually let you in to the apartment earlier, or let you stay longer, but we work with a great service that can take care of your suitcases for you if you arrive much before check in time, or fly out much later than check out time, so you can enjoy your day in the city without carrying them around. If you want to know more, don't hesitate to write us!

CEE: Yes / Energy Consumption: G / Emissions: G
equipment
Internet
refrigerator
towelsLinen
toilets
hairdryer
air conditioning
balcony
lift
microwave
parking
terrace
satTv
swimmingPool
washing machine
SPECIFICATIONS
arrival
PAYMENT AND CANCELLATION POLICY
7 days fully refundable
7 days before arrival you can cancel with full refund. Within 7 days no refund
House's rules
"DO NOT BOOK BEFORE READING THESE RULES.

Please note, that at least one member of your group needs to be above 35 years of age to stay in this apartment."

No Smoking: Please notice that this is a strictly non-smoking apartment.
The apartment is fitted with smoke detectors.

No Parties: Strictly no parties are allowed in this apartment as the apartment is located in a residential building. If you are coming to party, please book somewhere else.

No noise at night: No excessive noise is allowed after 21/9PM as the apartment is located in a residential building.

The apartment has a NoiseAlarm installed: This device only measures the volume level of noise and sends an alert when exceeding the maximum limit set. By NoiseAlarm only measuring the sound pressure, it does not record any audio, video nor conversations, and offers a 100% of privacy to the guests.

This system collaborates to make tourism more sustainable, for more information visit www.roomonitor.com If you do not adhere to these rules, we reserve the right to ask you to leave immediately, as our relationship with our neighbors is of the utmost importance to us.

If a guest loses a set of keys during their stay, an 80€ fee will apply.

Please keep in mind that if you book last minute (less than 24 hours before your arrival), the official check-in time will be subject to our availability and will be after 4:00 PM.

Late check-ins: If you arrive outside of normal hours, please note that there is a late check-in fee. If you arrive after 21/9pm the fee is 20€, and after 24/12am the fee is 50€

City Tax: We have to charge you the Barcelona City Tax of 4.40€ per guest above 17 years of age per night, upon arrival to the apartment. To understand the calculations, 3 people staying for 3 nights is 39.60€ (4.40 x 3 X 3 = 39.60).

Passport information: It is required by law to register all people staying in any tourist accommodation by their full name, birth date, and passport number. We will therefore request you to provide us with this information before your arrival.

Send this sentence and the ages of your group with your first message: ""Roses are red, violets are blue, I have read the house rules as I was supposed to"""
reviews
Good location, easy to check in. The staff is really responsive.
Excellent location but only enough hot water for a 2 minute shower.
Very nice location which is close to Sagrada Familia. Close to metro station, local shops and restaurants. Appartment is very spacious and clean. Had a problem with washing mashine. It wasn't working properly.
Todo muy bien en el alojamiento. Limpio, cómodo y cerca de los principales puntos interés. Repetiría.
The location is very close to Sagrada Familia. It's a clean and nice apartment. Nice service from landlord.
muy buen lugar, cómodo, espacioso, la ubicación perfecta
Appartement spacieux. Les chambres sont à l'abri des bruits de la rue. A deux pas de la Sagrada et du métro. La douche nous a posé quelques soucis (eau chaude par intermittence). Arrivée dans l'appartement bien gérée.
Great location for landmarks. A multitude of grocery, restaurants and shops to make your stay super. Well furnished and air conditioning works great. Clean and spacious. Daniel
Clean and conveniently located AirBnb with lovely street windows and modern furnishings. The building is loud, as is the street—-it's a ground floor apartment. Overall very satisfied with the amenities, particularly the AC.
This is a very nice located apartment, very close to the Sagrada Familia church. We walked most of the time during our stay (e.g. 20-30 min to get to La Rambla), but the metro is about 2 blocks if preferred. The apartment is very comfortable for families (we have 3 kids).
Appartement bien équipé, bien placé. Cependant ne dormez pas dans le salon car c'est du simple vitrage vous entendez tout dans la rue et les habitants de l'immeuble claque la porte d'entrée de l'immeuble. A part ce petit soucis aucun problème pendant nos vacances concernant l'appartement.
As advertised, the place is well positioned and close to everything, had everything we needed for a great time downtown for family. The hosts were very responsive and checked in went very smoothly. We'll definitely recommend this cottage anytime!
Très bon emplacement Appartement propre et bien équipé
The apartment is really recommended. It was clean, spacious and the welcome was very relaxt and friendly. The location of the apartment is perfect!
Más allá de los precios desbocados del alojamiento en Barcelona, este piso cumple. La zona es buena desde el punto de vista típicamente turístico, pero ruidosa y alejada para ir a pie al centro de la ciudad y principales puntos de interés. Destaco la amabilidad de la agente que nos recibió. Por el resto, nada que sobresalga.
Lo mejor que tiene es la ubicación , a pocas cuadras de la Sagrada Familia . El departamento es cómodo pero le falta un poco de calidez
Appartement très bien situé, proche du métro et des grands axes. Parfait pour une famille. Le canapé est très confortable mais le salon peut être un peu bruyant avec la rue. Accueil au TOP. l'appli Stay U-nique nous a permis de réserver de nombreux sites rapidement et avec des prix souvent plus bas que ailleurs. Quelques restaurants à proximité. Parfait pour un séjour de 4-5 nuits. je recommande !
We stayed for 9 days in this unit hosted by Stay U-Nique. It's very comfortable and spacious. The location is a bit of a walk to the centre but not too bad, about 20 minutes. The metro stop is really close. The unit itself is located close to street level so the living room can get a bit loud in the evening due to the proximity to restaurants but we enjoyed feeling like we were hearing Spain in action! All in all a great time.
Très bon séjour dans un environnement calme. À l'accueil le personnel était très disponible.
Molto bello, persona che ci ha ascolto, disponibilissima.
Buena ubicación, calefacción funciona bien, buena comunicación con la empresa, en nuestro caso limpieza mejorable, en general piso agradable y con todo lo necesario.
Was a great stay for my family in Barcelona. Real close to all the sights we wanted and the team was great and responsive!
Appartement très bien équipé et très bien situé. La communication est fluide avec l'équipe. Le grand lit double est à déconseillé a des gens ayant des difficultés à dormir sur des lits trop durs.
lugar confortable , completo y bien ubicado
El apartamento está muy bien ubicado. La distribución es algo extraña, todo en fila. De todos los espacios de la casa, la sala es muy amplia y luminosa, con ventanas a la calle. Tuvimos algún mal entendido de inicio sobre las cantidades de elementos básicos (shampoo, jabón, papel higiénico, detergente para vajilla) asi como ciertos elementos e insumos para cocina (ollas, sal, aceite) que están ofrecidos en el anuncio y son necesarios para una estadía de 6 días de una familia como nosotros. La comunicación fue muy fluida y solucionaron el problema en forma más que satisfactoria. Pese a ese inconveniente inicial, volveriamos a repetir. La zona del apartamento es genial, rodeado de servicios y a pasos de la Sagrada Familia. Fue muy disfruable la vida en Barcelona!
El sitio es espacioso, acogedor y muy iluminado, en una excelente ubicación a solo minutos de la Sagrada Familia. El host nos recibió presencial y nos dejó una botella de vino de bienvenida que disfrutamos en familia. Volvería a reservarlo en un futuro.
Très bon séjour au plaisir de revenir très bonne emplacement super accueil de l hôtesse !! Il
Add dates to see availability