Thank you for contacting us!&nbsp
You will receive a response shortly.
Make a booking
Book
Phone
en
Barcelona
Beautiful and cozy studio in the heart of Barcelona
Image gallery
(18)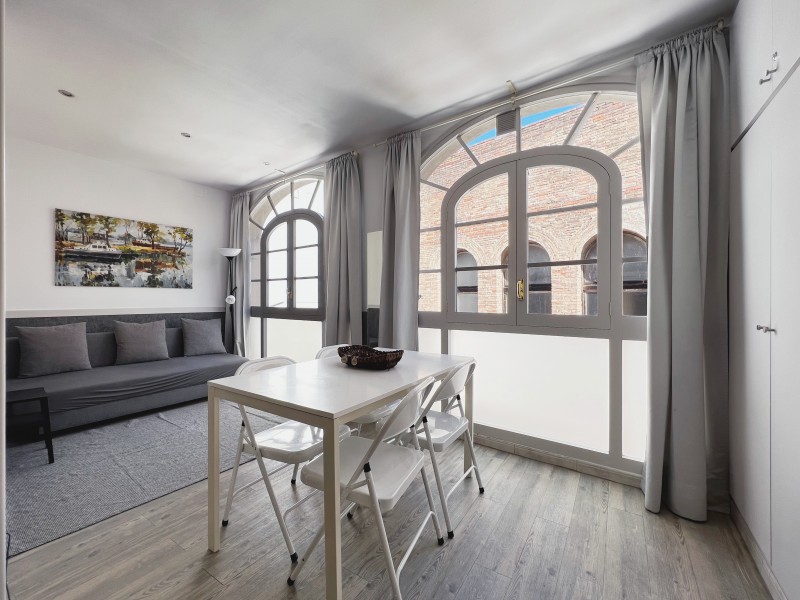 Image gallery
(18)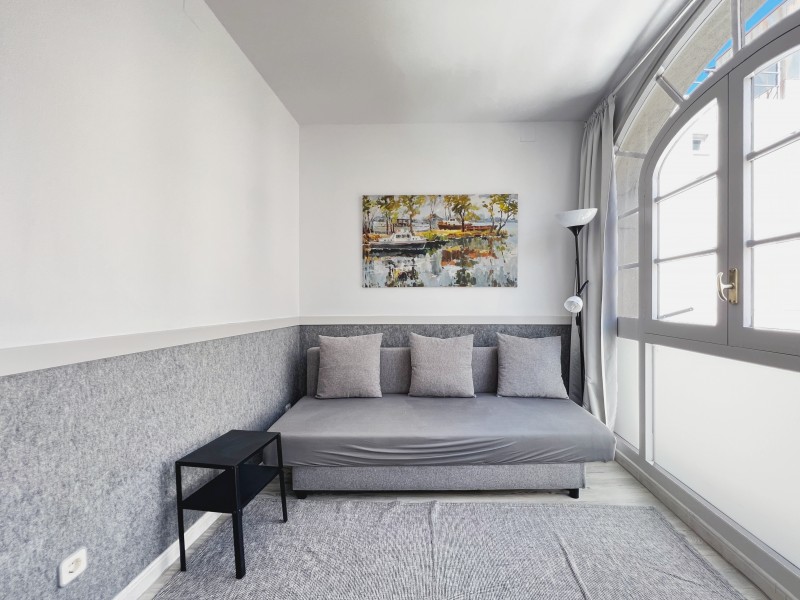 Image gallery
(18)
Image gallery
(18)
Image gallery
(18)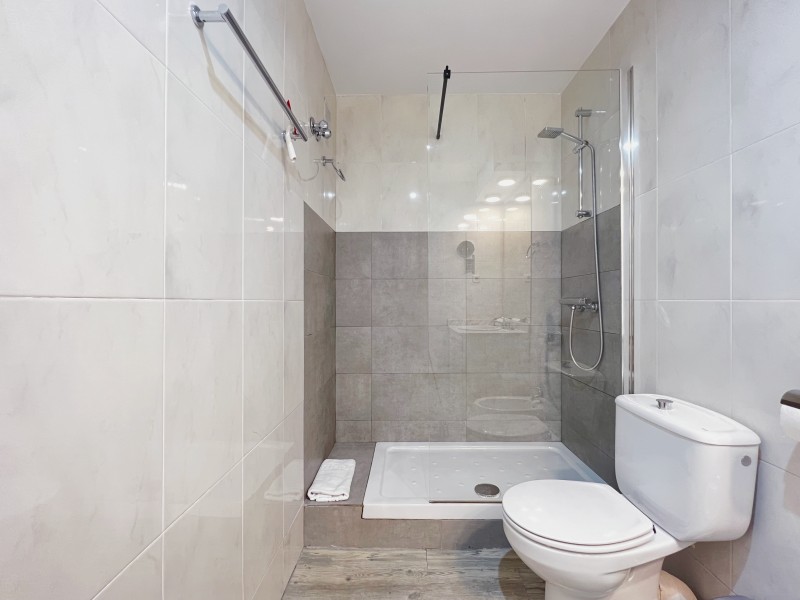 Image gallery
(18)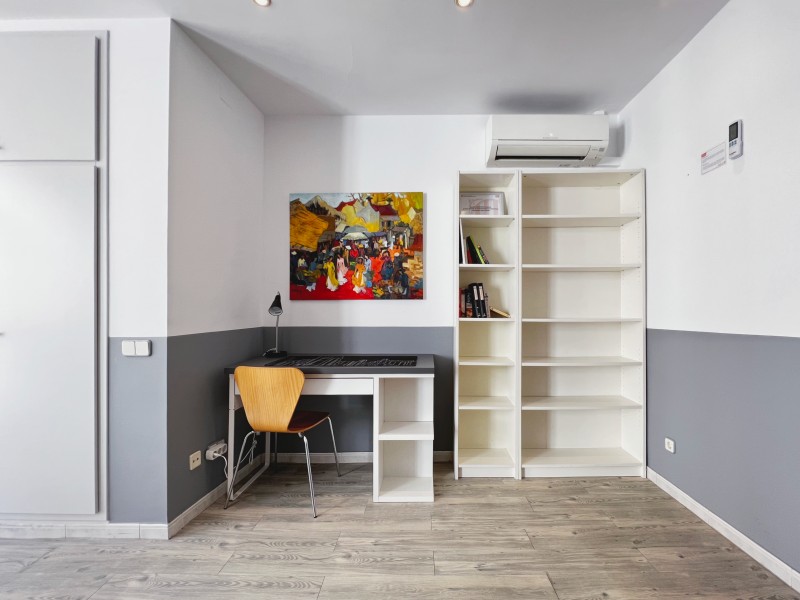 Image gallery
(18)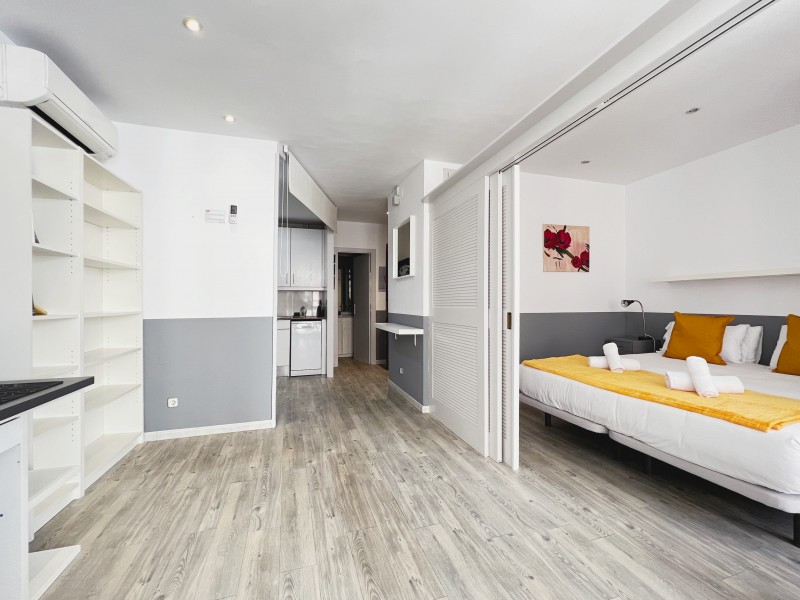 Image gallery
(18)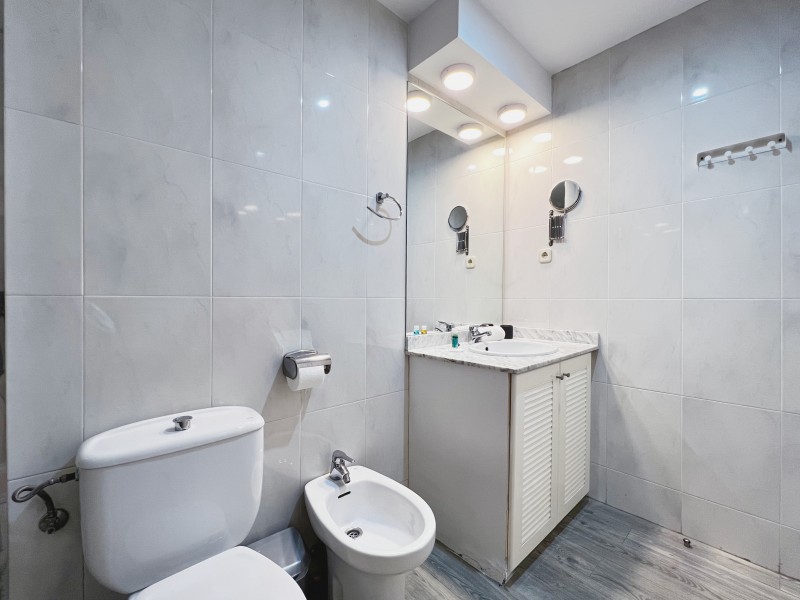 Image gallery
(18)
Image gallery
(18)
Image gallery
(18)
Image gallery
(18)
Image gallery
(18)
Image gallery
(18)
Image gallery
(18)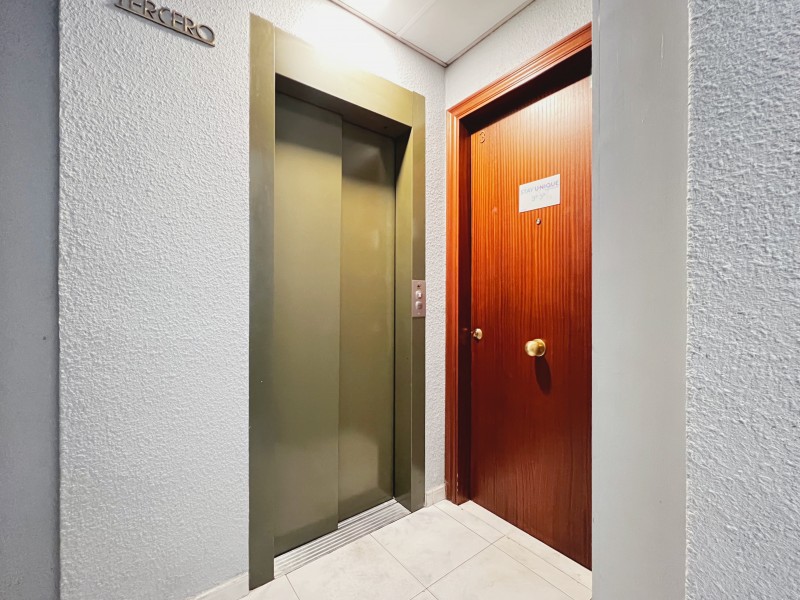 Image gallery
(18)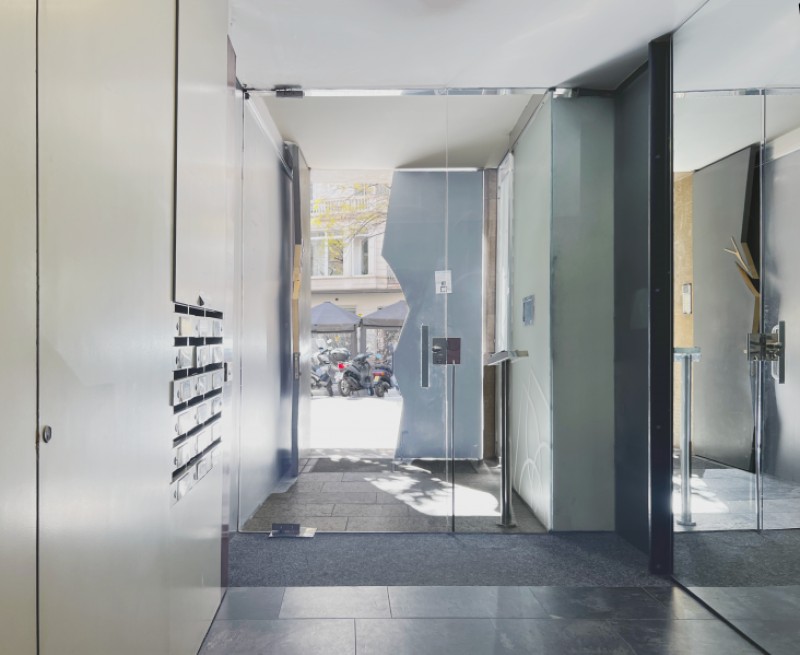 Image gallery
(18)
Image gallery
(18)
Image gallery
(18)
ADVANTAGES OF BOOKING WITH US

Check in con Stay Unique
Mejor precio online garantizado
Disponibilidad 24 horas 7 días a la semana
License number:
HUTB-005955
Description
9 Min Metro to Casa Battló
11 Min Metro to Sagrada Familia
☆Cozy apartment
☆Great location

Get out of the door and you are already in one of the most exclusive and central locations in Barcelona. If you are here to explore this is definitely the perfect starting point. You will be close to all the touristic hotspots.

Experience Barcelona With Us & Learn More Below!

Here Are A Few Kind Words From Our Past Guests:
"Great location. Close to all transportation opportunities. Clean house. They welcome us great. Thanks to stay-unique family."- Özden

"Communication was easy. Great location. Clean and very nice studio, quite spacious. We appreciated the extra yummies :)!"- Boutheina

☆☆ BEDROOMS ☆☆
This apartment can accommodate up to 4 guests at a time, as the sofa bed in the living room provides sleeps for 2 more people, other than the two staying in the bedroom. This bright and spacious studio apartment has a very modern floor planning, with everything consisting of one big room, where walls with openings separate the different sections. This gives the apartment a very nice and comfortable feeling, where everything is at hand all the time, yet feels like separate rooms. This layout makes the apartment seem much bigger than it actually is.

☆☆ BATHROOMS ☆☆
This spacious unit has one full bathroom with bathtub and it's far from ordinary. This bathroom is a rewarding place to get ready for a busy day or unwind from one.

☆☆ KITCHEN & LOUNGE ☆☆
While you may want to spend your time exploring Barcelona's famous eateries, sometimes there is nothing like a home-cooked meal. And this apartment features a fully furnished kitchen with everything you need to make meal preparation easy. Custom cabinets provide plenty of space to store your family's favorite groceries, and modern appliances, including a whisper-quiet dishwasher, make it easy to cook meals for your hungry crew.

Start a pot of coffee in the mornings, and eat breakfast together in the cozy breakfast nook overlooking the beautiful temple.

The lounge area sits in the center of the apartment, making it easy to move about the space. The mostly white space accented with pops of color is the perfect spot to catch up with conversation or watch TV. large floor-to-ceiling windows which let in a lot of natural light

☆☆ OUTSIDE SPACE ☆☆
While there is no private patio or balcony connected to this unit, staying here allows you to step out of your front door and be immersed in the culture and beauty of Barcelona. You are just a short walk away or metro ride from patio cafes, restaurants, sidewalk boutiques, and some of Spain's most iconic and historic landmarks.

★☆ Book Today & Let Us Take Care Of You In Barcelona! ☆★

Guest Access:
When you stay in this beautiful unit, you have access to everything. The unit is rented out to one family at a time, so you have ultimate privacy and space. Your host will be happy to meet you upon arrival and give you all the information you need for a comfortable and relaxing stay.

Business travelers can pop open their laptops, connect to the speedy WiFi, and keep connected with customers, clients, family, and friends back home. Families traveling with young children will have access to a baby crib, just let us know of this need beforehand so we can have it set up for you!

KEY FEATURES:
☀1 bedroom
☀1 sofa bed
☀1 bathroom with bathtub
☀Fully-equipped kitchen area with dining table
☀Spacious and modern lounge
☀Floor-to-ceiling windows
☀Access to the Internet
☀Modern decor and locally inspired artwork throughout

Guest Interaction:
We are always available via Airbnb chat or phone if you need help, have questions or any concerns. You can contact us for any reason, from restaurant recommendations to how to use the washing machine. You will also meet one of us in person during your check-in where we will show you around and give you the keys.

Other things to note:
This apartment is managed by Spain's Leading Serviced Apartment Brand, as awarded at the World Travel Awards 2019! We are honoured to receive this award and continue raising the standards of service in the hospitality and tourism industry. Thank you for your continued support!

By staying in this apartment, you are taking part in the WERESPECT initiative, focussed on promoting the relationship between holiday rental managers and their local communities. We ask you, as our guests, to join us in promoting sustainable tourism by being respectful of our neighbours and remaining conscious of your surroundings.

We support a local charity called Casals dels Infants, which support children from under privileged families in Barcelona and other Spanish and Moroccan cities. By booking this apartment, you are helping to contribute to this wonderful charity, and through this, better the lives of children who don't have much. If you wish to know more about Casals Dels Infants, don't hesitate to send us a message :)

Early Check in? Late check out? No problem! We can't actually let you into the apartment earlier, or let you stay longer, but we work with a great service that can take care of your suitcases for you if you arrive much before check in time, or fly out much later than check out time, so you can enjoy your day in the city without carrying them around. If you want to know more, don't hesitate to write us!


distribución de camas por habitaciones

Bedroom 1
King Bed

Living room
Double Sofa bed
equipment
Aire acondicionado (central)
Bidé
Sillas y Mesa
Perchero
Cafetera
Cuna
Vajilla y Cubertería
Mesa de comedor
Lavavajillas
Tetera Eléctrica
Ascensor
Extractor
nevera/congelador
Secador
Hierro
Tabla de Hierro
Fundamentos de cocina
Lámpara
Microondas
Espejo
Mesita de noche
Horno
Pan
Ducha
Sofá
Estufa
Tostadora
Baño
Artículos de tocador
Toallas
Toallas/ropa de cama
Tv
Lavadora
SPECIFICATIONS
Occupancy cap 4
Bedrooms: 0
Bathrooms: 1
Size (m2): 45
Individual bed: 0
Double beds: 1
sofa bed: 1
arrival
Minimum age: 25
Deposit: €0
Quiet hours: 22h - 9h
Self check-in: Yes
Check-in time: 15:00
Check-out time: 11:00
PAYMENT AND CANCELLATION POLICY
7 days fully refundable
7 days before arrival you can cancel with full refund. Within 7 days no refund
House's rules
"DO NOT BOOK BEFORE READING THESE RULES.

Please note, that at least one member of your group needs to be above 25 years of age to stay in this apartment."

No Smoking: Please notice that this is a strictly non-smoking apartment.
The apartment is fitted with smoke detectors.

No Parties: Strictly no parties are allowed in this apartment as the apartment is located in a residential building. If you are coming to party, please book somewhere else.

No noise at night: No excessive noise is allowed after 21/9PM as the apartment is located in a residential building.

The apartment has a NoiseAlarm installed: This device only measures the volume level of noise and sends an alert when exceeding the maximum limit set. By NoiseAlarm only measuring the sound pressure, it does not record any audio, video nor conversations, and offers a 100% of privacy to the guests.

This system collaborates to make tourism more sustainable, for more information visit www.roomonitor.com If you do not adhere to these rules, we reserve the right to ask you to leave immediately, as our relationship with our neighbors is of the utmost importance to us.

If a guest loses a set of keys during their stay, an 80€ fee will apply.

Please keep in mind that if you book last minute (less than 24 hours before your arrival), the official check-in time will be subject to our availability and will be after 4:00 PM.

City Tax: We have to charge you the Barcelona City Tax of 5.50€ per guest above 17 years of age per night, before arrival to the apartment. To understand the calculations, 3 people staying for 3 nights is 49.50€ (5.50 x 3 X 3 = 49.50).

Passport information: It is required by law to register all people staying in any tourist accommodation by their full name, birth date, and passport number. We will therefore request you to provide us with this information before your arrival.

Send this sentence and the ages of your group with your first message: ""Roses are red, violets are blue, I have read the house rules as I was supposed to"""
Location
Barcelona
The Neighborhood of Gracia is a wonderful and quiet little part of inner Barcelona. Having historically been a separate village up until 1897, this quiet and tranquil area has retained some of its village charm up until this day. Many of the inhabitants in Gracia even today would still prefer to refer to themselves as Graciencs rather than Barceloneces, which is just one in a number of things that give this area its charm. Gracia is very famous for its large selection of small one-of designer boutiques and handicraft stores, displaying the best of the local handicraft and trade. If you want to find something truly unique to bring home from your travels, Gracia is the place to look. However should, you prefer large and famous clothing and designer brands, fear not, the famous and beautiful shopping boulevard of Passeig de Gracia is no more than a short walk away, with the street of Gran de Gracia actually being the succession of Passeig de Gracia. Passeig de Gracia boasts of enough shops and boutiques to satisfy even the hungriest of shopping urges! And when you're done shopping, why not enjoy a piece of bread, chocolate, tapa or a glass of wine in one of its many fantastic restaurants and bars. As Gracia is right in the middle of Barcelona, a metropolitan city, you can find a selection of all services you would need in the immediate neighborhood. Here you can find anything from pharmacies to supermarkets, cinemas, theaters, bars, restaurants, museums and whatever you could desire.
Getting around
The area is well connected to the rest of the city due to the excellent Barcelona transport systems that comprises of both Metro, Busses and Trams.
If you travel to Barcelona by plane you can use the following description coming to the apartment. The fastest way to get to the apartment is by taxi, we can help you book one if needed. You can also come with the Airport shuttle bus to Place Catalunya and after that take the green line (L3) to Diagonal Station and then you are very close to the apartment, easy as that!
Even though Gracia is located a bit from the hustle and bustle of the more busy Ciutat Vella (or Old Town), it is still right in the middle of the city, with the Ramblas no more than a 20 minutes walk away (or 5 minutes by metro) and the beach no more than a 30 minutes walk away (10 by metro).
reviews
Really enjoyed my stay! It was a perfect location and the apartment was really clean and spacious, and was a good base to explore the city! I would definitely stay again!
Airbnb looked exactly like the photos and has a great location. Check-in was smooth thanks to Sabrina, she was easy to communicate with. However the air conditioning in the flat...
Leer mas
The flat is really clean and wonderful, and it has everything we need for our entire stay. It is near tourist attractions and metro stations, and a bus stop is...
Leer mas
Air conditioner was bad. Too hot during the night. Otherwise good! We even got a birthday gift for one of us who was having her birthday. Very nice.
Thank you for hosting us.
Excelente La zona increíble La atención de Camila súper bien Regresaremos pronto!!!
숙소 위치는 좋아요! 바로 앞에 큰 슈퍼 2개있고 바로 옆에 약국 은행있습니다. 그라시아거리 까탈루냐 광장 모두 도보 이동 가능했어요! (20분~30분정도) 레이트 체크인에 추가 요금 지불이 적혀있었으나 추가요금 안받았지만, 도시세는 추가 지불해야합니다!! 글ㄹ리곡 잒근 밬퀴벌렐 둠말리 있었엉ㅅ 세탁기도 있어서 여행 중간에 세탁하기 편했습니다:)
Ottima posizione, vicino da tutto! Check-in in orario flessibile. Abbiamo pagato 50 euro perché abbiamo fatto dopo la mezza notte, ma era già stato avvisato prima.
Very nice place to stay that was safe, clean & most importantly, as advertised on their ad. They were very quick and responsive to any messages from me, even when...
Leer mas
The location is wonderful. Three blocks to the metro. The bus stop to Park Guell is right outside the building. The area is full of modernisme buildings....
Leer mas
Add dates to see availability
You may also be interested in...
Barcelona
Bright family apartment with balcony
110 m²
8 pax
3 room
2 bathroom
apartment
More information
Barcelona
Bright and authentic 1-bedroom apartment in the city center
50 m²
4 pax
1 room
1 bathroom
apartment
More information
Barcelona
Spacious apartment close to Sagrada Familia
60 m²
5 pax
2 room
1 bathroom
apartment
More information
Barcelona
Bright family apartment with balcony
110 m²
8 pax
3 room
2 bathroom
apartment
More information
Barcelona
Bright and authentic 1-bedroom apartment in the city center
50 m²
4 pax
1 room
1 bathroom
apartment
More information
Barcelona
Spacious apartment close to Sagrada Familia
60 m²
5 pax
2 room
1 bathroom
apartment
More information
See all the accommodations of&nbspBarcelona